July 2014: Saturn, just 3' from the Moon by Oleg Toumilovitch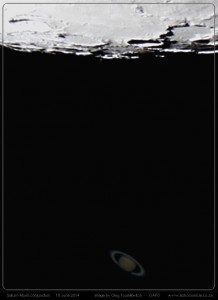 This amazing close-up image of the Moon with Saturn peeping over the horizon was captured by Oleg Toumilovitch on 10 June 2014
---
June 2014: Mars, by Angus Burns by Angus Burns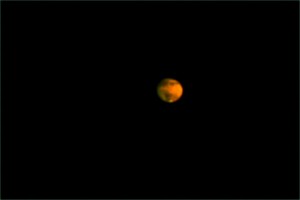 This image of Mars was captured a few weeks after it was at opposition, by Angus Burns of Newcastle, South Africa.
---
May 2014: The Pencil Nebula by Dale Liebenberg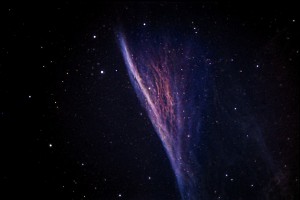 This image of the Pencil Nebula in the constellation Vela was submitted by Dale Liebenberg. Dale specialises in narrowband imaging from his home observatory in Port Elizabeth, and led an astrophotography workshop at the 2012 ASSA symposium, as the South African Astronomical Observatory in Cape Town.
---
April 2014: The Southern Pinwheel Galaxy by Richard Ford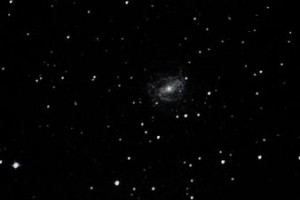 This image of M83 was submitted by Richard Ford.  He captured it using an off-the-shelf Canon EOS 1100d DSLR camera, mounted at prime focus on a 12″ dobsonian telescope.  Richard's work does an excellent job of demonstrating how these spectacular objects typically look when viewed directly through the eyepiece, without the benefit of long integrated exposures or complex post-processing and retouching procedures.
---
March 2014: The Carina nebula, combined Hα and RGB images by TCS*Astrophotography
This narrowband image of the emission nebula around Eta Carina was kindly submitted by Cory Schmitz and Tanja Sund, as a collaboration under their TCS*Astrophotography brand.  It was recorded in Johannesburg on the evening of Valentine's day, and is astonishingly detailed.
The photographers can be reached on twitter as @TheAstroShake and @AstroTanja
---
February 2014: Large Magellanic Cloud by Simon Fishley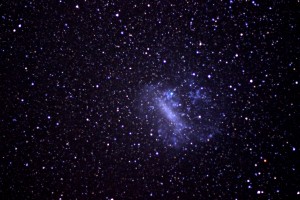 The Large Magellanic Cloud (LMC) is one of two satellite galaxies orbiting the Milky Way which can be seen with the naked eye.  This image was captured as a single frame by Simon Fishley on 21 January 2014 at the SAAO observatory in Sutherland, using only an unguided DSLR camera.
---