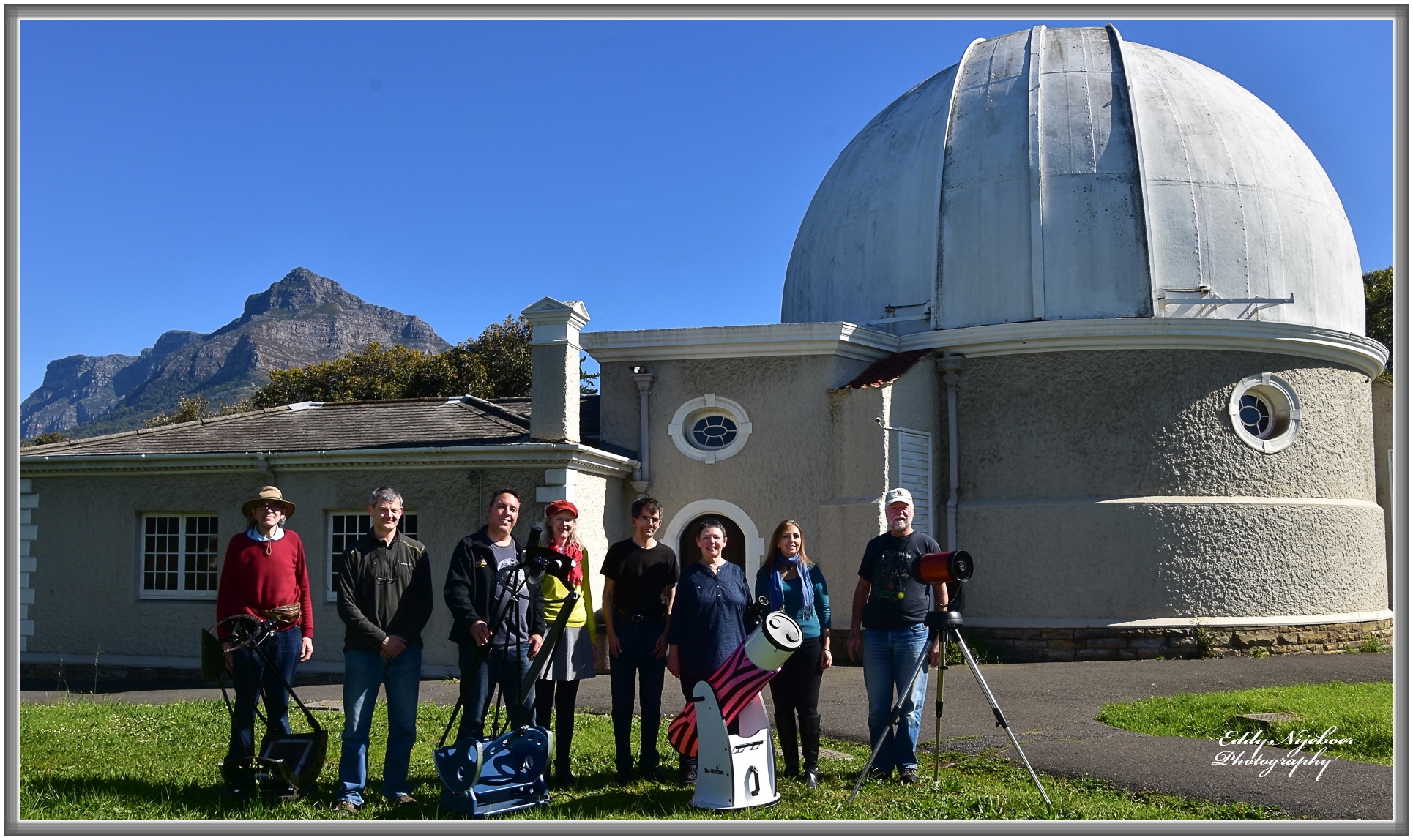 Formal meetings with guest speakers – mostly professional astronomers and academics in related fields – on astronomy-related topics are held monthly on the fourth Wednesday (except in December and January). Visitors are welcome to attend meetings, which start at 19:30 and are held, due to to Corona restrictions, via Zoom. In future, they will be held again in the SAAO Auditorium, Observatory Road, Observatory, Cape Town. Activities also include dark sky outings, field trips to the Cape Centre's own observatory at Leeuwenboschfontein, and public outreach. For more info on our day to day activities please visit our Facebook page.
Become a member
Everyone is welcome to join the Cape Centre; you don't need to have astronomical knowledge or own a telescope. You can become a member by sending the completed application form together with the proof of payment for your membership fee to capecentre@gmail.com.
The annual membership fee is R 130 per year for an individual and R 160 per year for a family.
Officers:
Chairperson: vacant
Vice Chair: Christian Hettlage
Secretary: Gayle Andrews
Treasurer: Willem Brazele
Speakers & Events: Kechil Kirkham
Outreach & Membership: Eddy Nijeboer
Assetts: Richard Sessions
Dark Sky Officer: Carl Lindemann
Publicity & Library: Gayle Andrews
Newsletter Editor: Wynand Beukes
Astro Photography: Jay Fox
Administrative Assistant: Wendy Vermeulen
E-mail: [ capecentre

gmail.com ]
Website: [ http://www.capecentre.org.za ]
Facebook: www.facebook.com/capecentre
Twitter:  @CapeCentre