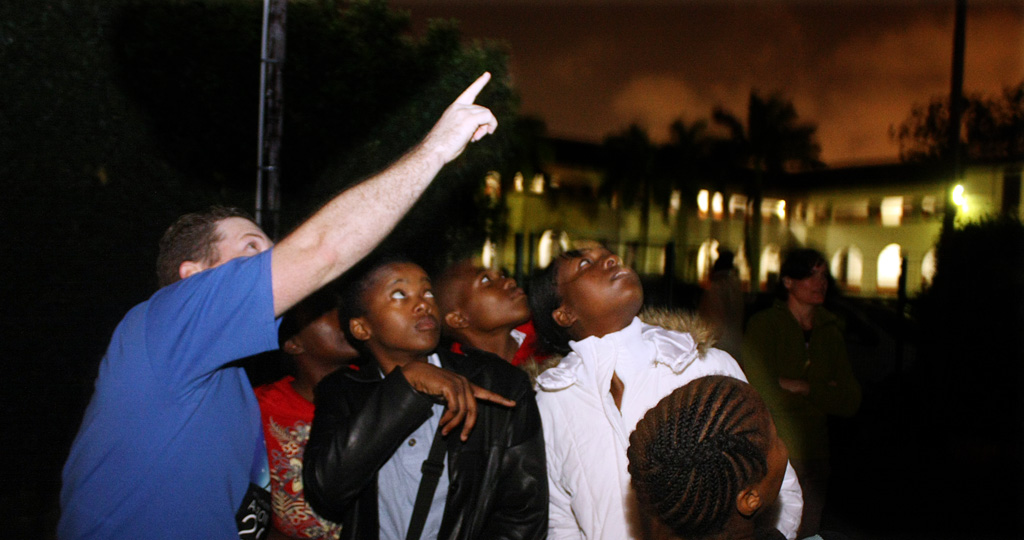 About: Public monthly meetings are held on the second Wednesday of the month at 19:30, at St Henry's Marist College, Mazisi Kunene (South Ridge) Road, Durban. Public viewing evenings are held on the Friday closest to the New Moon (weather permitting) in the Centre's observatory on the same site. Workshops, lectures, outreach programmes and observing trips are organized regularly.
Officers: Debbie Abel (Vice Chair), Brian Finch, John Gill, Logan Govender, Mike Hadlow (Chair), Maryanne Jackson, Sihle Kunene, Logan Naidoo, Richard Roland, Peter Strauss, Robert Suberg, Sherryl Venter.
Newsletter: n'Daba (John Gill).
Contact: PO Box 20578, Durban North, 4016. [ info@astronomydurban.co.za ]
Website: [ http://www.astronomydurban.co.za ]