*** NEWS FLASH *** SKY GUIDE 2020 ***

---
Stargazing in SA National Parks
South African National Parks (SANParks) recognised the need to diversify and expand their current tourist activities to provide meaningful experiences to its visitors.
Astro-tourism has been identified as a potential activity with minimal environmental impact, while providing visitors with the opportunity to experience the natural environment in a unique way.
The primary objective of this study is to determine the feasibility of stargazing activities in SANParks. Participation in the research process is voluntary and all information will remain confidential and anonymous.  Your contribution to the study is important and its success depends on the number of respondents who complete the survey. For more infomation, contact Amélia Wassenaar at starsandparks@gmail.com
Click here to start the survey: https://www.surveymonkey.com/r/83FGGXR
---
 2019 astronomical highlights not to miss
Posted 2019 January 02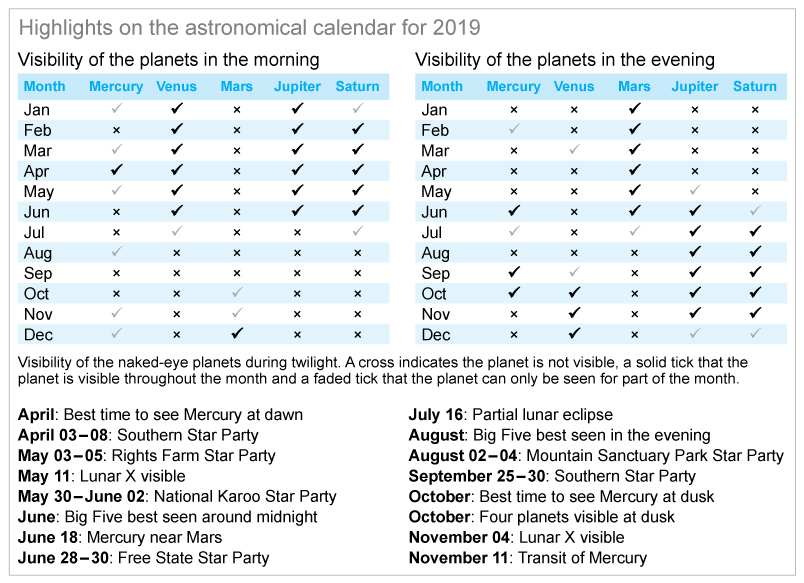 ---
Sky Guide 2020 now available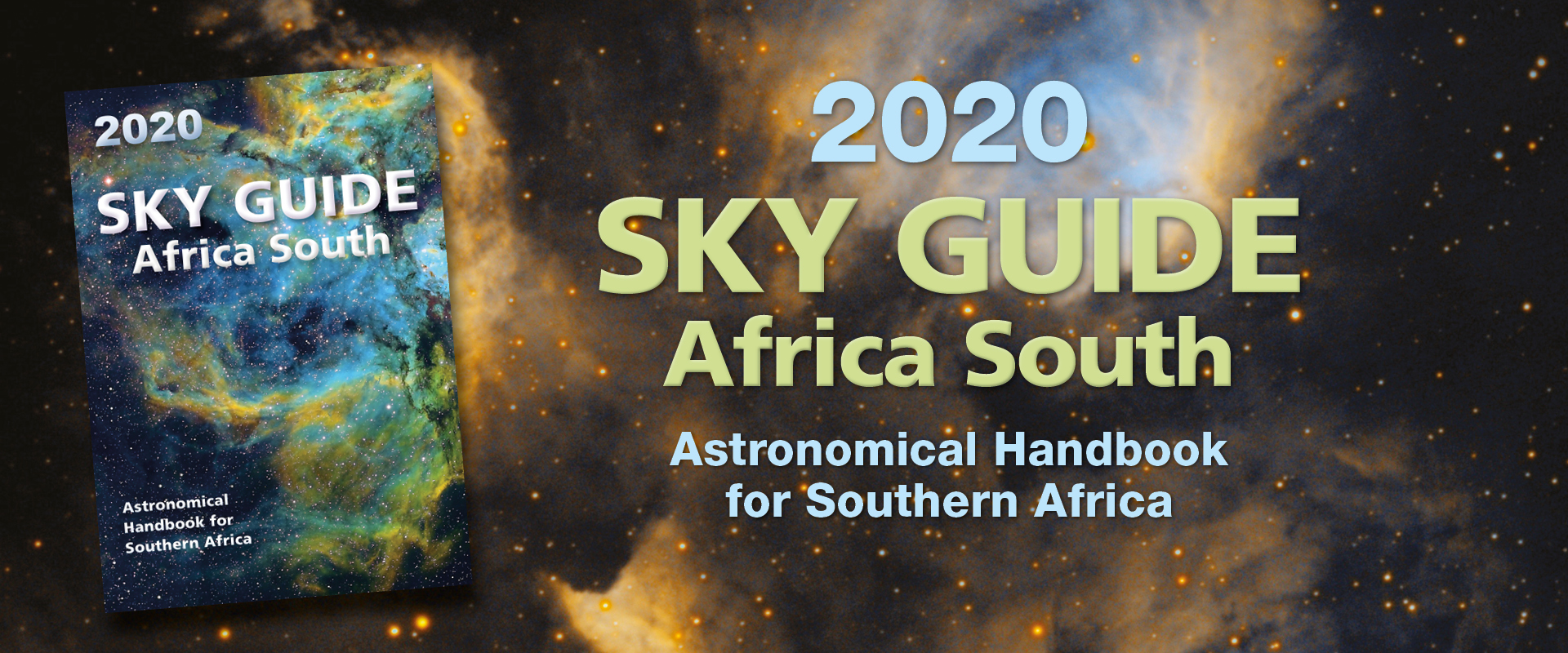 Posted 2019 November 26
---
Big 5 of the African Sky
Published 2017 June 23
The Big 5 of the African Sky – the five best deep-sky objects – are beautifully placed at this time of year for observing.



Find out more about the Big 5 and how to observe them and also how to qualify for this beautiful personalized mug!