ScopeX 2018
Updated 2018 June 18
The ScopeX organizing team has announced that ScopeX 2018 will be held on 15 September 2018. This year's theme is "solar system weather". Find out more at www.scopex.co.za.
---
SkyGuide 2018 competition winners
Published 2018 May 15
The winning entries of the 2018 Sky Guide competition were drawn at a meeting held at SAAO on Sunday, May 13. A formal, detailed announcement will be made in the coming days. In the mean time – congratulations to our winners!
---
Magellanic mystery solved
Published 2018 May 14
In a Special Report edition of Nightfall, the Deep-Sky Section's newsletter, find out more about a mysterious feature in the southern sky that still eludes most astrophotographers – yet can be seen with the naked eye! (read more…)
---
2018 astronomical highlights not to miss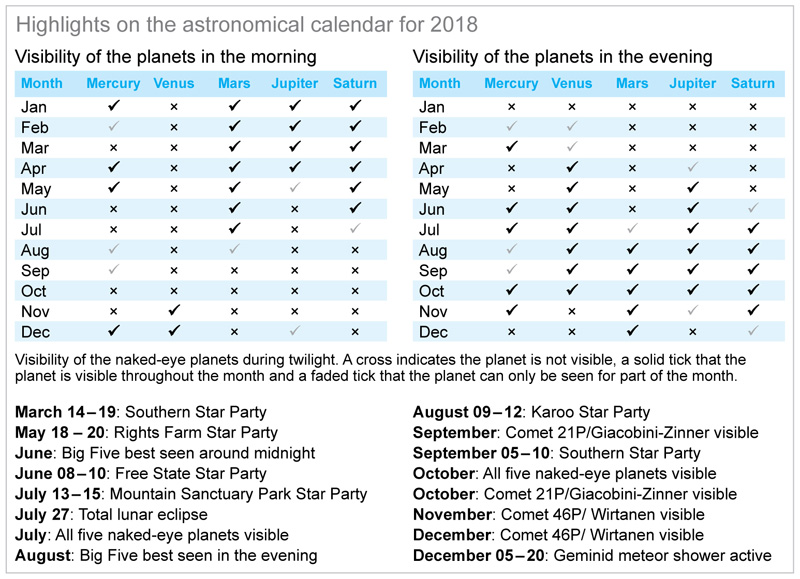 ---
Big 5 of the African Sky
Published 2017 June 23
The Big 5 of the African Sky – the five best deep-sky objects – are beautifully placed at this time of year for observing.




Find out more about the Big 5 and how to observe them and also how to qualify for this beautiful personalized mug!