SkyGuide 2017 competition winners
Published 2016 March 21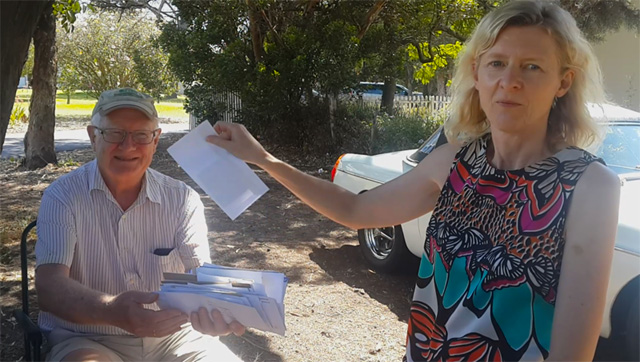 Yesterday, under a shady tree near the McClean Dome at the Observatory in Cape Town, Ms Kechil Kirkham and Dr Ian S. Glass drew the two winning entries for the 2017 SkyGuide competition. The first-place winner finds themselves the proud owner of an iOptron Astroboy I (sponsored by Eridanus Optics). The second-place winer will receive a selection of astronomy books sponsored by Struik Nature. Details and video to follow.
---
Photos of the partial solar eclipse (2017 February 26)
Published 2017 February 08, updated March 10
The partial eclipse of the Sun on 2017 Feburary 26 was a spectacular sight. Images taken by ASSA members and others, are archived on the Eclipse 2017 page.
---
Name the SAAO Telescope competition
Published 2017 January 27
The South African Astronomical Observatory (SAAO) is holding a competition to name their new 1-metre telescope! This telescope is the first SA optical telescope that will be remotely operable (and potentially robotic) since the Sutherland site was established in the 1970s.
The competition is open to learners in grade 6 to 12 countrywide, and closes on March 18. Names can be in any of the 11 SA languages. The winning learner and one parent or guardian will be brought to Sutherland for a telescope naming ceremony. The learner's name will be inscribed on a plaque on the building that houses the telescope. The winner will also be given a tour of the SAAO site and facilities and, if the weather permits, a chance to observe the night sky using the new telescope.
Visit the SAAO Telescope Naming Competition webpage.
---
Scholarships deadline
Published 2017 January 19
The deadline for application for the 2017 ASSA/HartRAO scholarships is Wednesday, 2017 February 01. For details please see the Scholarships page.
---
New date for InOMN2017
Published 2016 November 01
The organizers of International Observe the Moon Night have advised that InOMN 2017 will now be celebrated on 2017 October 28, and not July 15 as previously announced.
---
2017 astronomical highlights not to miss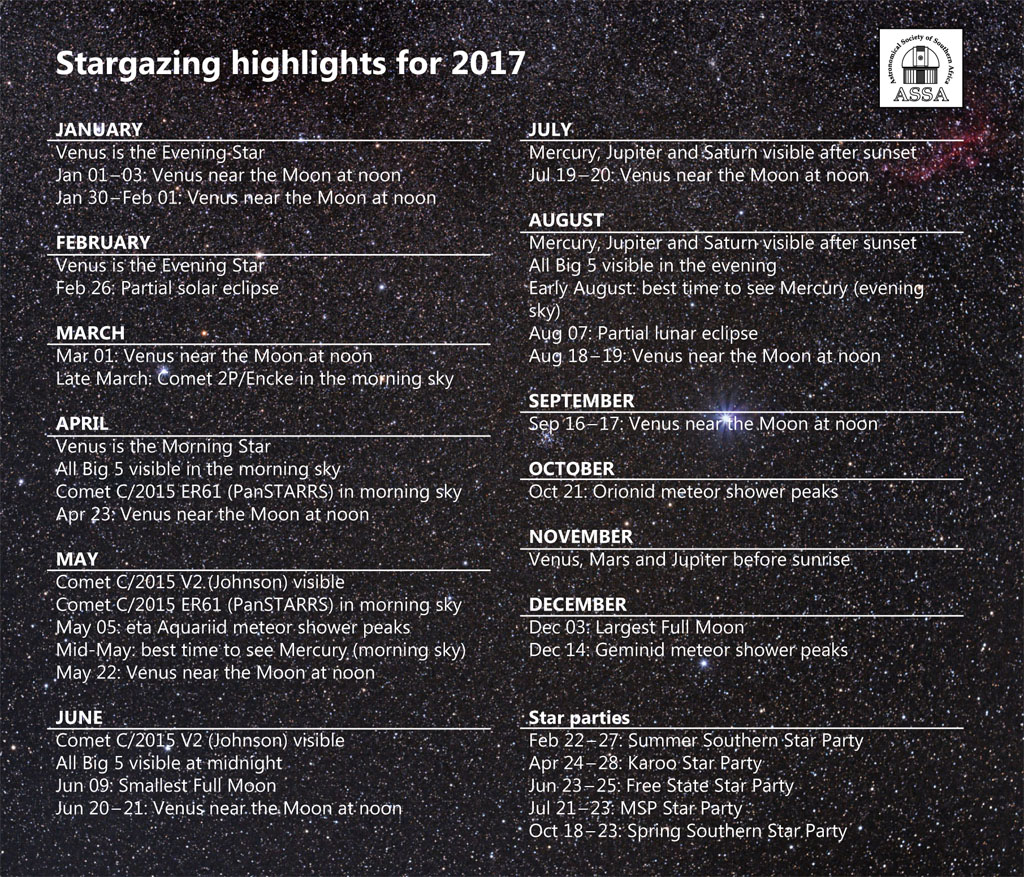 (Download a large 2-Meg version of this image)