SkyGuide 2017 competition winners
Published 2017 March 21, Updated 2017 May 08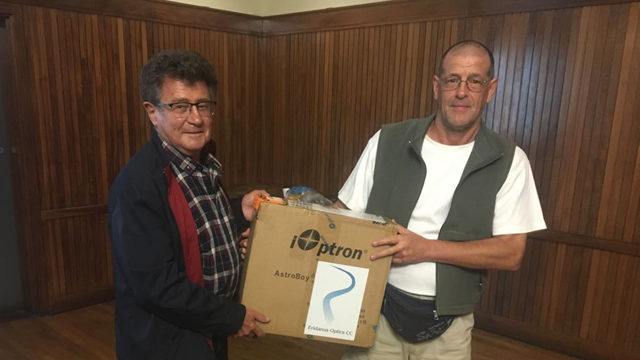 Competition winner G. H. van der Poll (right) received his prize from ASSA President Dr. Pierre de Villiers at an event held in Fish Hoek last week. The prize, an iOptron Astroboy I, was sponsored by Andrie van der Linde of Eridanus Optics.
The second-place winner, Lynn Koch of Malmesbury, will soon receive a selection of astronomy books sponsored by Struik Nature.
---
11th ASSA Symposium
Published 2017 May 1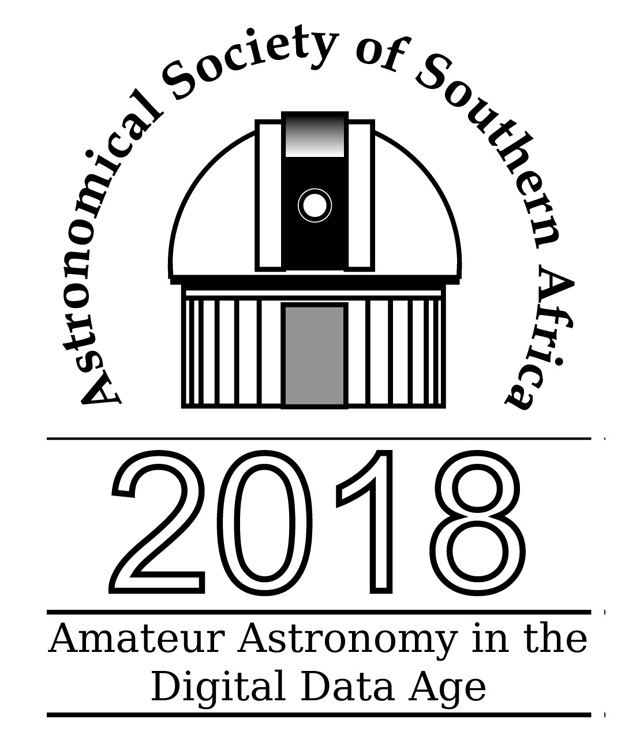 The 11th ASSA Symposium will be held in Cape Town from Thursday, March 08 to Sunday, March 11, 2018.
The theme – Amateur Astronomy in the Digital Data Age – has been chosen to promote the link between professional and amateur astronomers. The advance of astronomical technology with large surveys has opened new avenues where the amateur community can contribute to science: variable and double star work, comet discovery, supernova discovery, etc.
The four-day event starts with a "History of Astronomy in Southern Africa" session on Thursday, March 08. The "Astronomy in the Data Age" session starts on Friday, March 09. The symposium dinner is on Saturday, March 10.
Visit the ASSA Symposium 2018 website for further details. Past symposia are documented in the Historical Section's symposia archive.
---
2017 astronomical highlights not to miss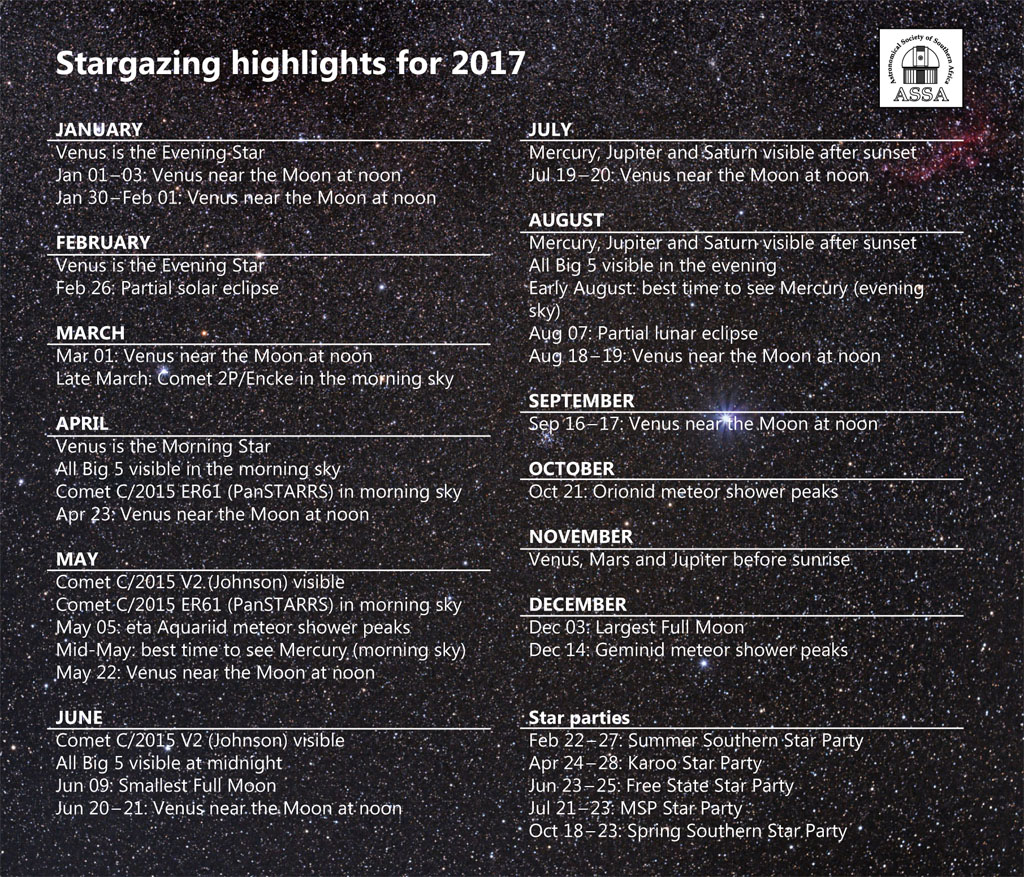 (Download a large 2-Meg version of this image)