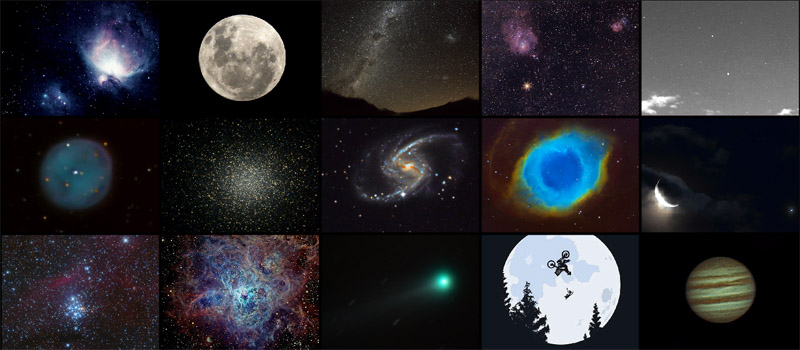 The ASSA Photo Gallery collects and presents images of deep-sky objects, Earth-and-sky subjects, social events, equipment, and other topics of interest to astronomers.  The collection is organised into a series of smaller galleries (Sorted by Submitter, Subject and Challenge), which can be browsed below
Selections from the Gallery appear as the ASSA Photo of the Month.

Share your own photographs
Photographers are invited to share their images with the ASSA Astrophotography Section. Send an e-mail to the Section Director, Martin Heigan, [ astrophotography

assa.saao.ac.za ] for further details.
The Astrophotography section of ASSA encourages members to share their astronomical images with us, so that we can display them to encourage aspiring astrophotographers. Whether you're a total novice or a seasoned pro, we want to show your work to people as inspiration.
---
Galleries by photographer
---
Galleries by subject
---
Galleries by challenge or event