---
Do you have second-hand equipment for sale or for swap? Send an e-mail to secondhand@assa.saao.ac.za , to have your listing posted here. Include a FULL description of all components including their state, photos of everything assembled in a domestic setting, together with your name, e-mail and telephone number and the price.
Dear prospective purchasers, whilst our genuine community are generally nice people and we try our best to filter the adverts, please understand that there are scammers out there. If an offer looks too good to be true, it probably is. If you contact the purchaser, insist up front on a secure payment method (e.g. bank transfer) to be released on delivery/collection of the goods. For your own safety, do NOT agree to meet somewhere with a large wad of cash. If your engagement with a seller is "fishy", please inform us immediately so we can take the advert down.
---
October 2021
Optolong L extreme dual-band light pollution filter – 2-inch
Perfect condition. Selling as I now use a monochrome camera.
Asking Price – R 3 900
Adrian Freemantle – 084 514 0900 – adrianfreemantle@gmail.com
---
September 2021
Baader 1.25 inch, 32 mm filters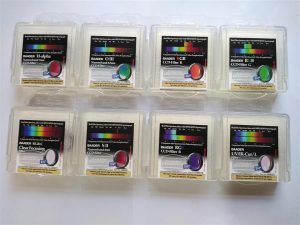 Luminance (clear), Red, Green, Blue, and a UV/IR – Cut/L filters.
Narrowband Ha 7nm, Oiii 8.5nm and Sii 8.0nm.
They are still in the original packaging, never been opened.
Paid R 12 000
R 10 000
Johnny Visser – 082 357 3091 – ximatrix@telkomsa.net
---
August 2021
Celestron Astromaster 114
Condition good, with some rust and a small scrape consistent with use
Price  R 4 000
Barbara de Vries – 076 846 7561 – barbara@penguinref.co.za
---
August 2021
Celestron NexStar 8″ 203/2032 Schmidt-Cassegrain Telescope + tripod + case
Telescope is in used condition
Mirror and glass are in good condition.
NexStar computer control
Solid wooden tripod with steel fittings, weight approx. 8 kg
Celestron 9×50 Finder Scope – sight finder for easy and precise alignment
StarPointer red dot – sight finder for easy and precise alignment
Celestron Star Diagonal-1 1/4 "(90° angle eyepiece adapter)
Eyepiece: Celestron 40mm eyepiece
Eyepiece: Celestron 25mm SMA 1-1 / 14 "wide system
Eyepiece: Celestron 9mm
Original aluminum carrying case for the telescope
German and English instructions for the telescope
R 22 500.00
Johannes – e-ribos@photographer.net
---
July 2021
QHYCCD Polemaster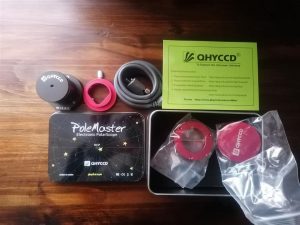 Brand new and unused
Complete with all cables
adapter and attachments needed to connect
to a Celestron AVX mount.
Price from First Light Optics £ 278 (ZAR 5 700) excl. delivery/taxes/import costs
R 5 000 – not negotiable
Samuel Shunmugam – 074 630 1507 – samsam007.ss@gmail.com
---
June 2020
Orion Skyquest 10' "push to" Dobsonian
Plus Solar filter + right-angled finder scope (no eyepieces)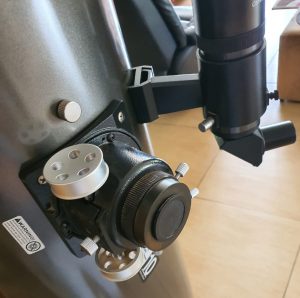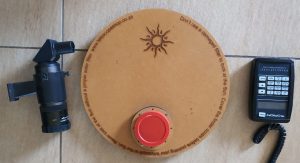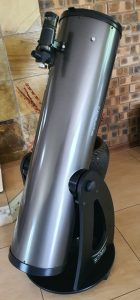 Asking price: R9 000
Linda Smit – lindasmit97@gmail.com
---
January 2020
Celestron Alt-Az Mount and Wedge
I'd like to sell my Alt Az mount and wedge as I'm raising funds for an equatorial mount. In perfect working condition in Johannesburg. Note ex- the OTA.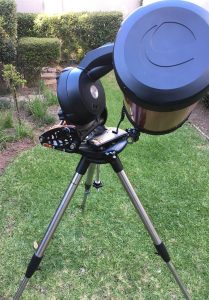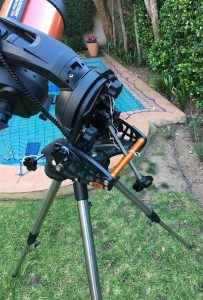 Make me an offer – wedge alone new is approx $ 350.00
Dimitri Vlachos at vlachos.dimitri@gmail.com
---
December 2019
Gandolfi Mahogany Portrait Camera
Original Gandolfi mahogany, portrait camera on tripod, with plates. Valuable collectors item. As used in Brighton police station UK. Perfect condition.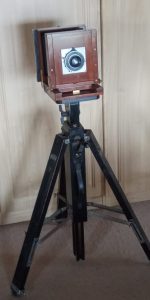 Price R 10 500 ex Mooi River KZN
Alan Nash 082 558 9112 or Christine 082 326 8393 or  anash@manwoodlodge.co.za

---
Oct 2018
Skywatcher 8″ Dobsonian Telescope
Excellent condition.
Conveniently fits back seat or boot for travel.
Accessories included: 8×50 Finder telescope, Plossl eyepiece set (6.3mm; 10mm; 25mm; 32mm and 40mm)
2x Barlow lens, moon filter.
Asking Price: R 8 000
Contact: Rob Sunter on 071 885 4767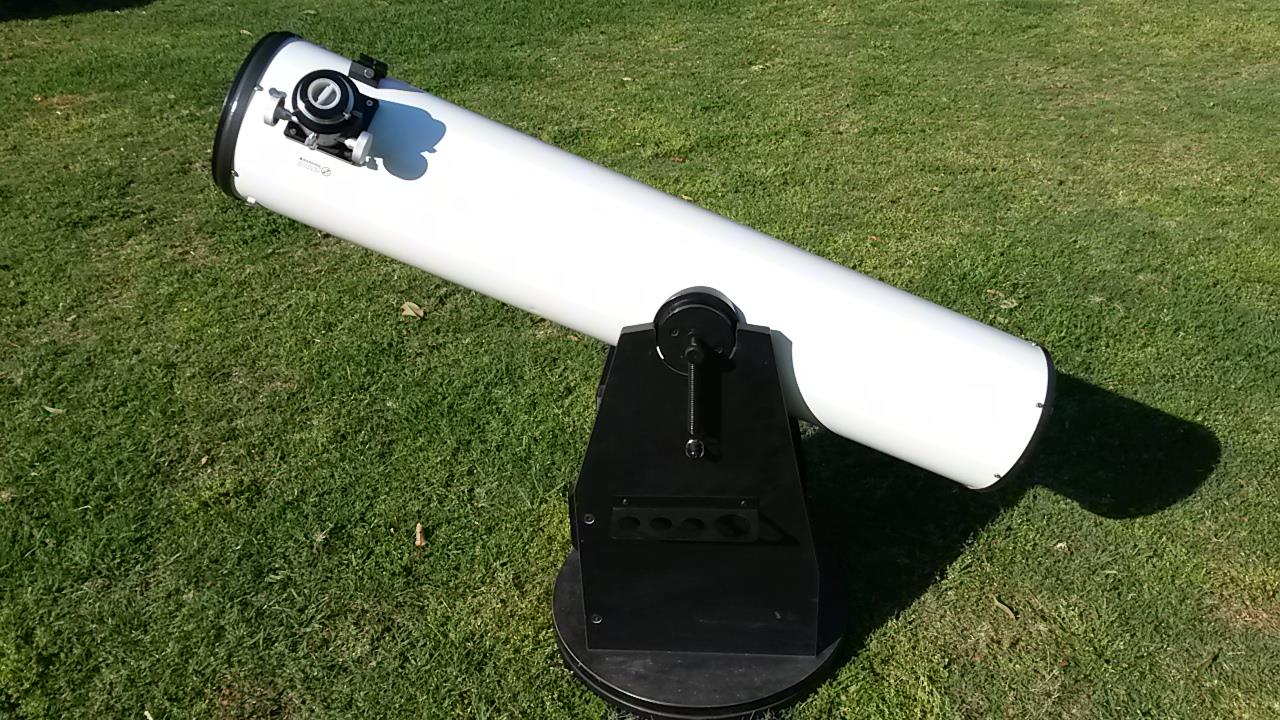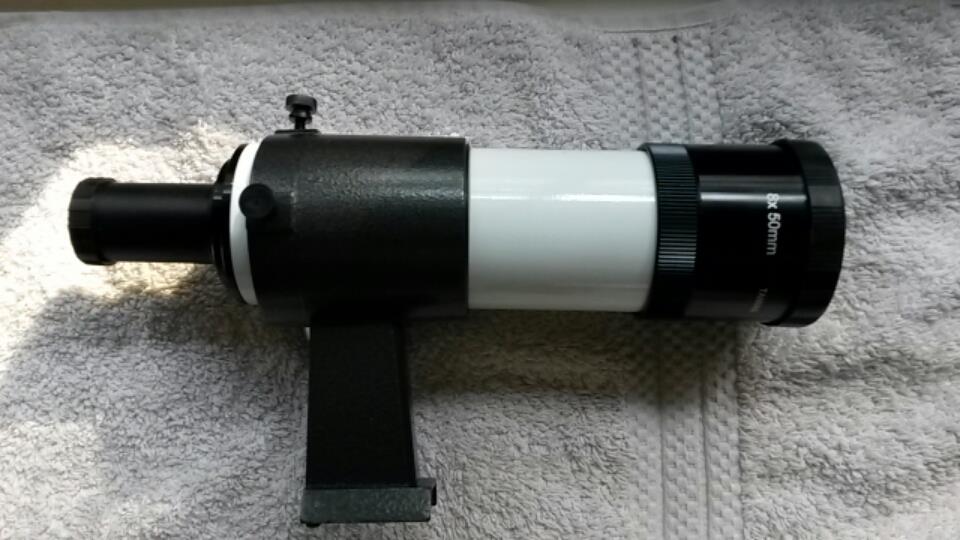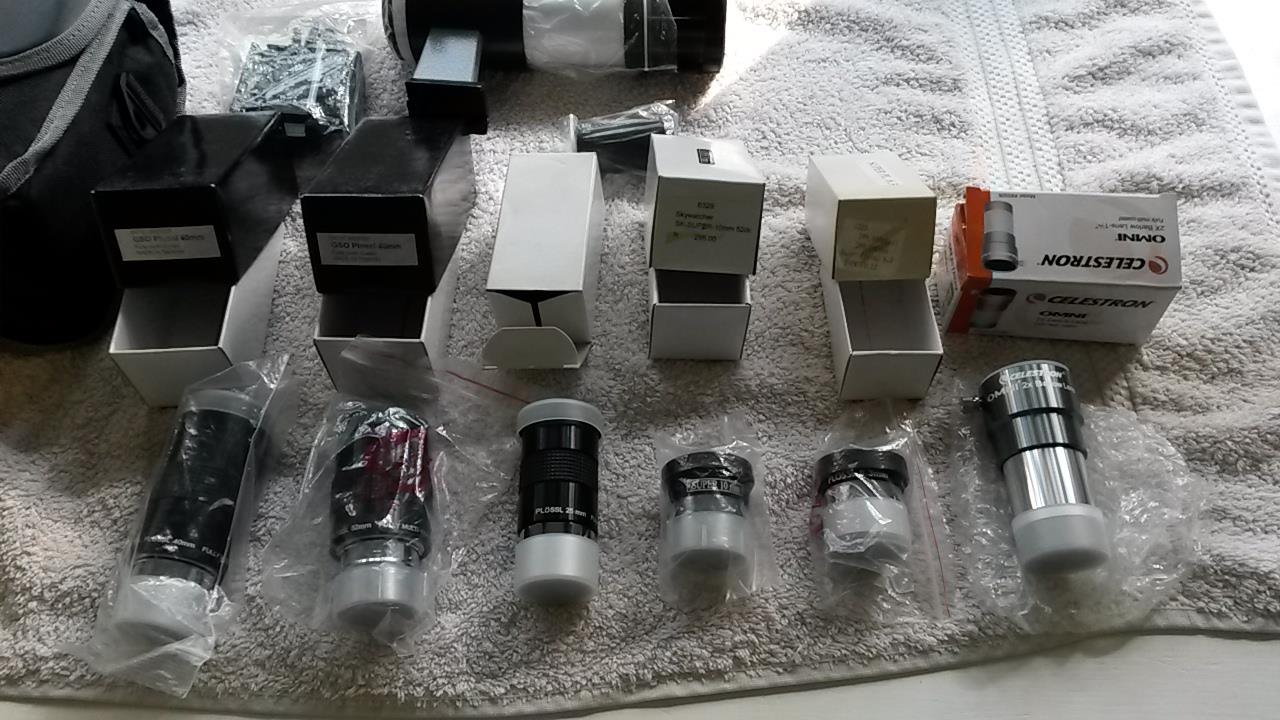 ---
21 Sept 2017
QUESTAR DUPLEX 3.5 INCH SCOPE
With zerodur mirror, broad-band and low reflection coatings, 220 volt/50 Hz reverse wind motor and setting circle. Has Moon map and star chart. Also included is a porro prism and 1.5 inch dakin barlow lens. Scope is in almost mint condition and can be seen in Johannesburg. Dealer in USA has advised that scope worth $3000-hence I would sell same at about R35,000 onco.
Milton Amoils – 011 646 2703
milti@netspace.co.za
---
Send an e-mail to [ secondhand

assa.saao.ac.za ], with the details (including the seller name) of the items you are interested in. Your mail will be forwarded to the seller.
List your second-hand goods
Do you have second-hand equipment for sale or for swop? Send an e-mail to [ secondhand

assa.saao.ac.za ], to have your listing posted here.