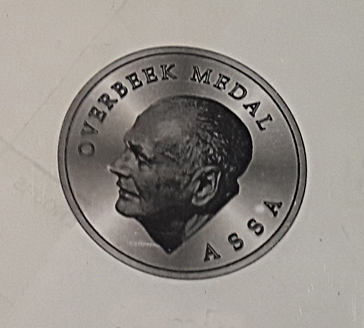 The Council of the Society established an award in October 2016 to be known as the Overbeek Award in honour of Daniel Michael Overbeek, one time President of the ASSA and prolific observer of variable stars.
Awards shall be made from time to time as the President and Vice Presidents, hereafter called the panel, shall decide.
Awards shall be made, without distinction of nationality or language, to any ASSA member and amateur astronomer whose observational astronomy has been published in a recognized astronomical journal, including MNASSA.
The panel shall evaluate the nomination and certificate to bear the citation to indicate for what the award is made.
The panel can consult suitably qualified referees to report on the nomination under consideration for an award.
Procedure for making an award: nominations substantiated by written reasons, in respect of observational astronomy to be published in a journal of recognised standing, including MNASSA, within the previous five years, may be made to the ASSA Secretary by any member of the ASSA in good standing.