Naked-eye Nova Cen 2013!
On Monday, a nova was seen to erupt, less than 2° from beta Centauri. It is a naked-eye object at the moment, so catch it before it fades. (find out more)
What's up this December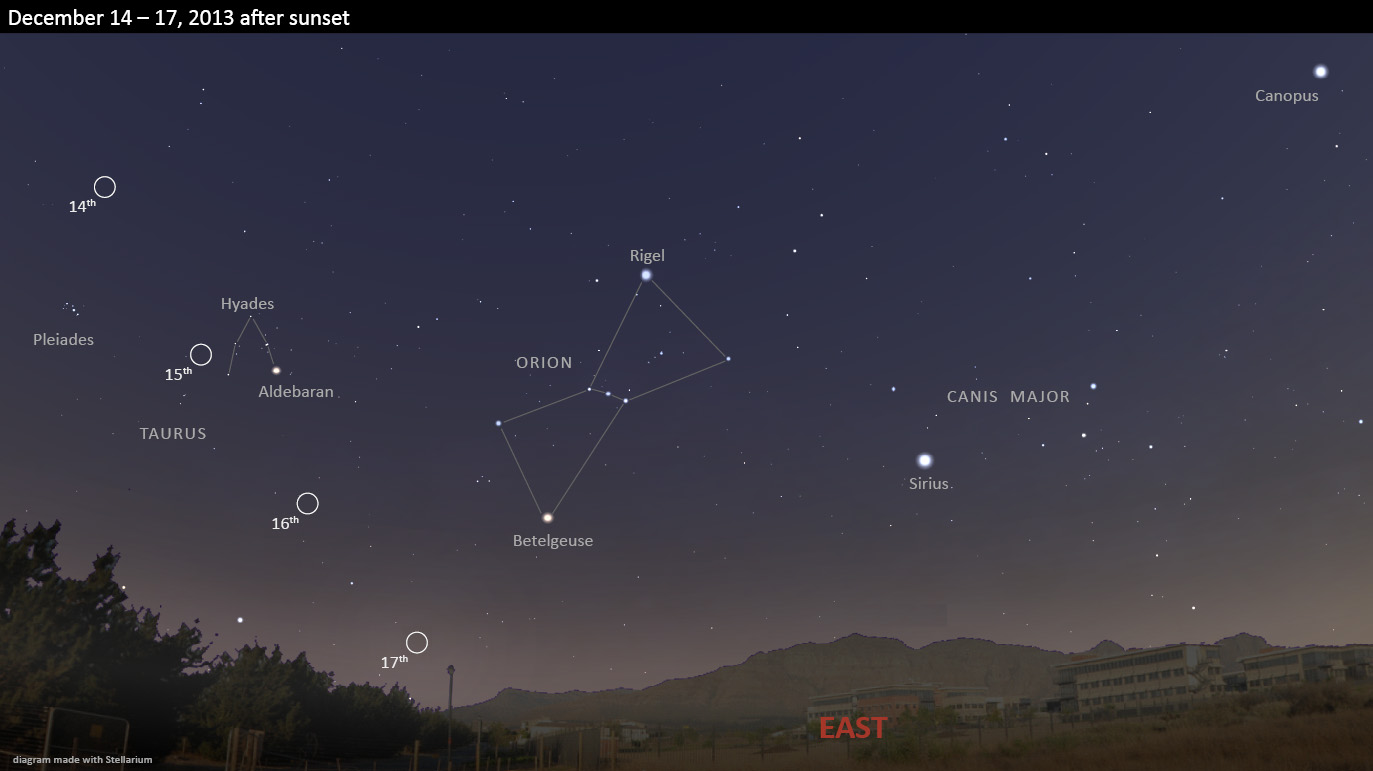 by Case Rijsdijk The crescent Moon moves past Venus in the early-evening sky. It is New Moon on the 3rd, so a low clear horizon is required to spot it at dusk on the 4th. The month starts with a thin waning crescent Moon that becomes new on the 3rd, wi …
An overview of upcoming celestial and ASSA-related events appears on the Events page. Details about these and other astronomical events will be found in the Sky Guide, the astronomical handbook for Southern Africa, available from leading book sellers.
2013 October mnassa
The October issue of MNASSA can now be downloaded – enjoy!
Comet ISON animation from SOHO
An animated GIF from SOHO, www.nasa.gov/sites/default/files/ison-survives_0.gif, shows the recent solar passage of Comet ISON.
Rock or meteorite?
A farmer in Mpumalanga, some 20km from Kriel, has found a "strange stone" in a river near his home. Could it be a meteorite? Photos and a brief report here.
Amendments to the ASSA Constitution
[ 2013 November 18, 20:00 ]   Several revisions and amendments to the ASSA Constitution are currently being considered. ASSA members are welcome to comment on the document.
Join in the discussion
Get in touch with officers of the Society – we're real people with a passion for astronomy, so let's talk!
Join in the discussion by subscribing to our two moderated mailing lists, the ASSA National mailing list and the ASSA Members Discussion mailing list.