Scholarships deadline
Published 2017 January 19
The deadline for application for the 2017 ASSA/HartRAO scholarships is Wednesday, 2017 February 01. For details please see the Scholarships page.
---
Closing date for SkyGuide 2017 competition
Published 2016 December 23
The 2017 SkyGuide competition closes on March 20 – don't forget to send in your postal entry and you'll stand a chance of winning a computerized iOptron Astroboy I (sponsored by Eridanus Optics) and a selection of astronomy books (sponsored by Struik Nature).
---
New date for InOMN2017
Published 2016 November 01
The organizers of International Observe the Moon Night have advised that InOMN 2017 will now be celebrated on 2017 October 28, and not July 15 as previously announced.
---
2017 astronomical highlights not to miss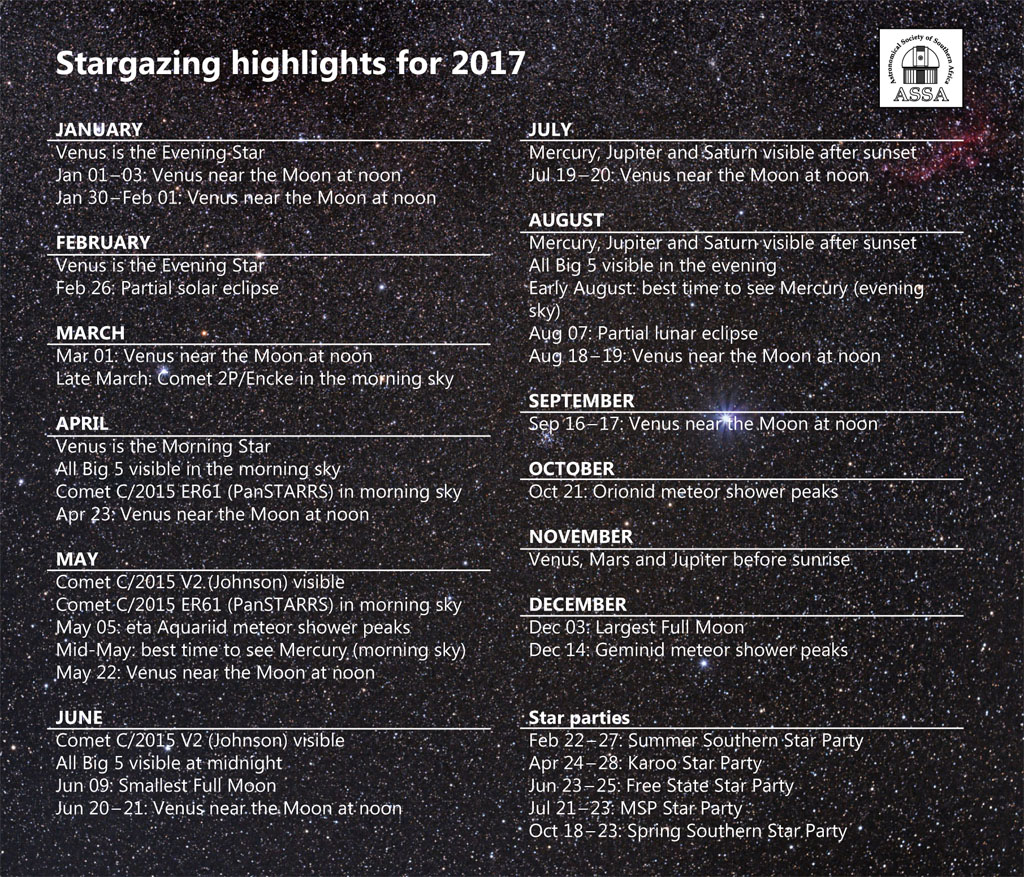 (Download a large 2-Meg version of this image)