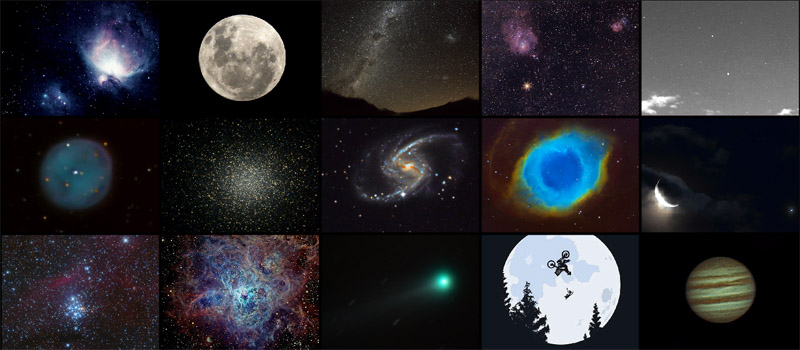 Share your Photography
Photographers are invited to share their images with the ASSA Astrophotography Section. Please send us your photography via email to the Astrophotography Section Director – Martin Heigan at [ astrophotography

assa.saao.ac.za ], with a short description of the Telescope gear, Camera settings, and processing Software.
The Astrophotography section of ASSA encourages members to share their Astronomical images with us, so that we can display it in the ASSA Gallery to encourage aspiring Astrophotographers. Whether you're a total novice or a seasoned pro, we want to show your work to people as inspiration.
---
ASSA 2020 Astrophotography Gallery
View the ASSA 2020 Astrophotography Gallery.
---
ScopeX Astrophotography Competition
View the ScopeX 2019 competition video.
---
Galleries by photographer
---
Recent Gallery Photos