December 2019
Meade ETX 60AT Telescope with Autostar Handcontroller
Tripod complete with bag, CD and starfinder, eyepieces etc.
Hardly used. original replacement batteries in controller still working.
Leg height bracket slightly cracked but fitted with split pin to secure any height required through holes in legs.
Price R 3 250 ex Mooi River, KZN
Also available, original Gandolfi mahogany, portrait camera on tripod, with plates. Valuable collectors item. As used in Brighton police station UK. Perfect condition.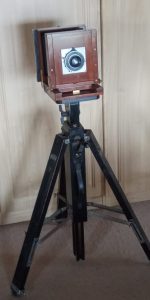 Price R 10 500 ex Mooi River KZN
Alan Nash 082 558 9112 or Christine 082 326 8393 or  anash@manwoodlodge.co.za

---
December 2019
Sky-Watcher 150/750 Explorer (tripod included)
This versatile Newtonian reflecting telescope provides both beginners and more experienced amateur astronomers plenty of light and high stability for a very modest price. The f5 focal ratio means this reflector falls into the class of 'fast' Newtonian telescopes. This telescope is therefore particularly suitable for astrophotography. The light gathering capacity of the 150 is 460 times greater than that of the naked eye alone (with a 7mm fully dilated pupil).
Extra's included:
2 X Barlow Lens
PLÖSSL SP40mm Lens
SUPER 10mm Lens
SUPER 25 Wide Angle Long Eye Relief
SWA-58-4 WA PLÖSSL 4mm Eyepiece
1.25" SkyGlow Broadband Light Pollution Filter
Custom Screwdriver & Spanner
Instruction Manual for Telescope with Mount (Tripod) is included.
Condition: Like new.
R 6000 Negotiable

Courier and insurance costs for buyers account (or collect from owner in Pretoria).
Contact Natasha on 083 430 5543
---
November 2019
K-way 114 mm (4.5 inch) Newtonian reflector telescope
6 x 30 mm Finder scope
Mounted on an aluminium tripod with accessory tray and equatorial mount
Accessories: – 20 mm eyepiece (45x magnification) – 9 mm eyepiece (100x magnification) – 1.5x Erecting Eyepiece – 2x Barlow Lens – Moon Filter – Sun Filter
Thumb screw by counterweight damaged, otherwise in excellent condition

Price: R 1 500.00
Contact: Nicole Cronje at nicolecronje11@gmail.com
---
November 2019
Skywatcher 102/1000 Black Diamond
Eq3-2 Mount, Finderscope, 2″ Diagonal, 1.25″ 25mm Super Plossl eyepiece
Price: R 5 500.00
Contact: Jacques 076 687 1858
---
November 2019
Celestron NexStar 6 SE
Aux Equipment:
Celestron 25mm & 40mm Plossl lens
2 Celestron Barlow Lens, Moon filter
Tools – spanner, level, filter caps
NexStar instruction manual, remote software, manuals
Celestron Power Tank
BEST OFFER GETS EVERYTHING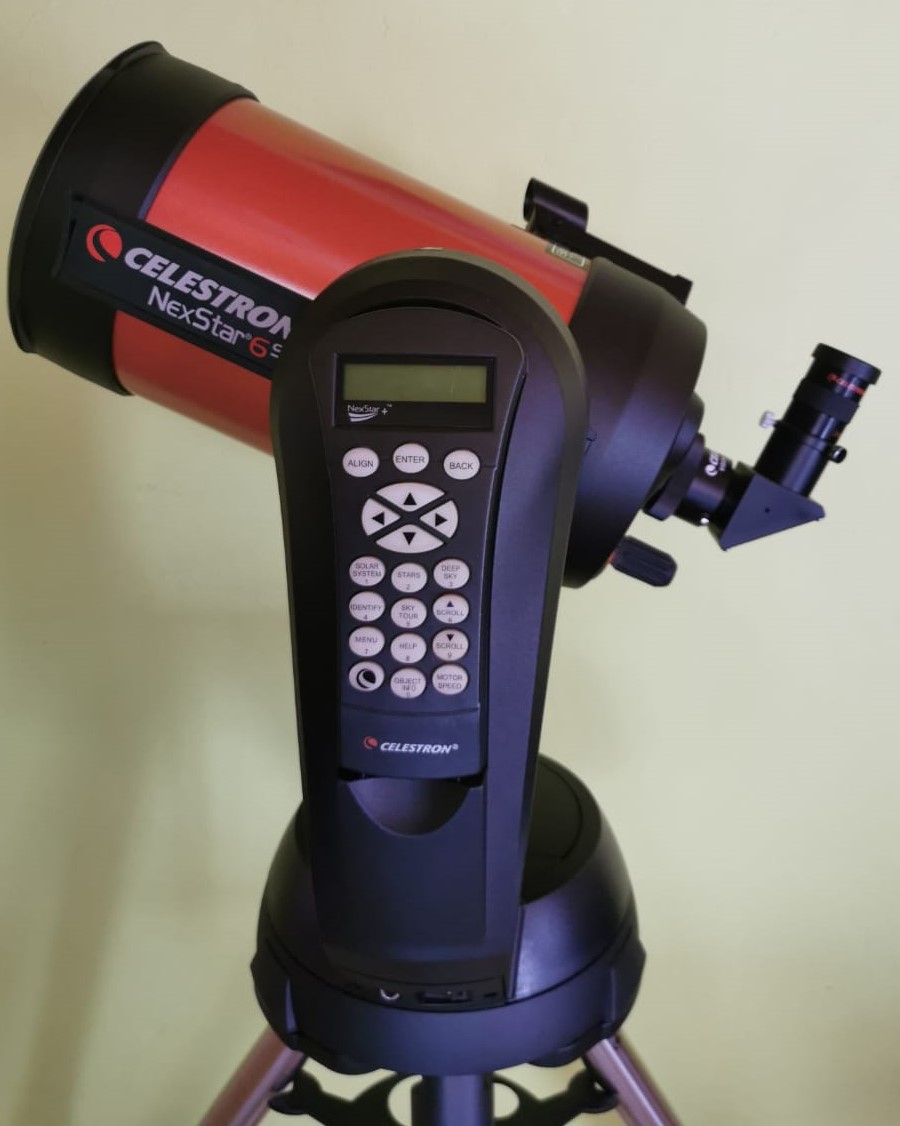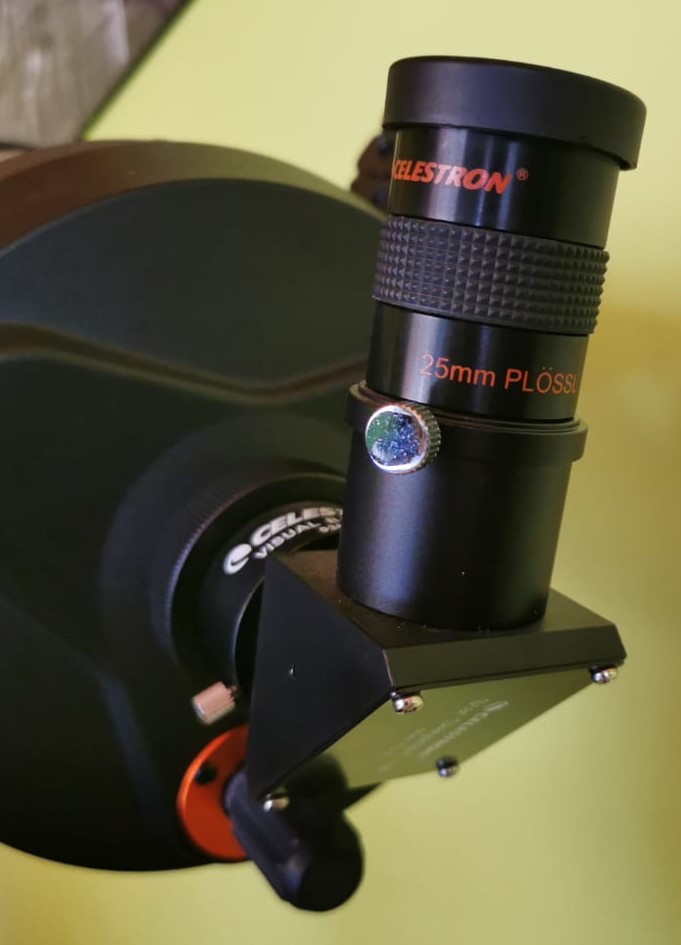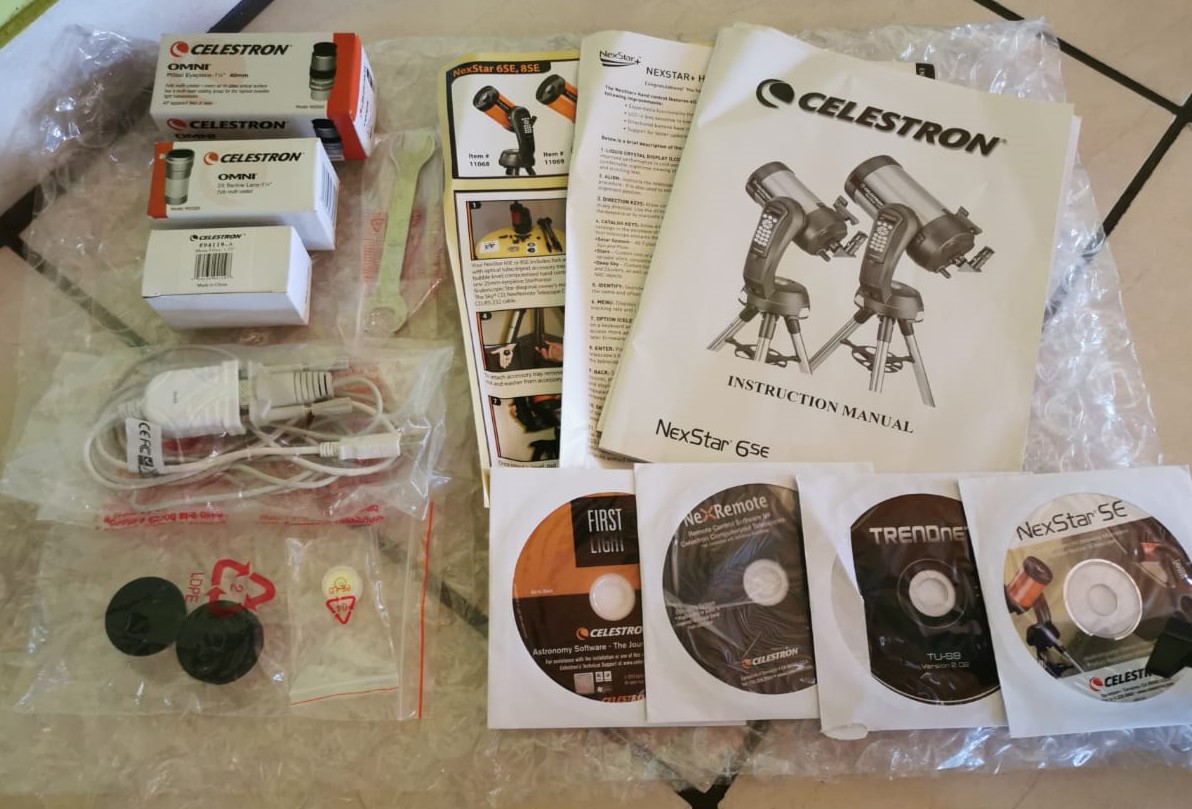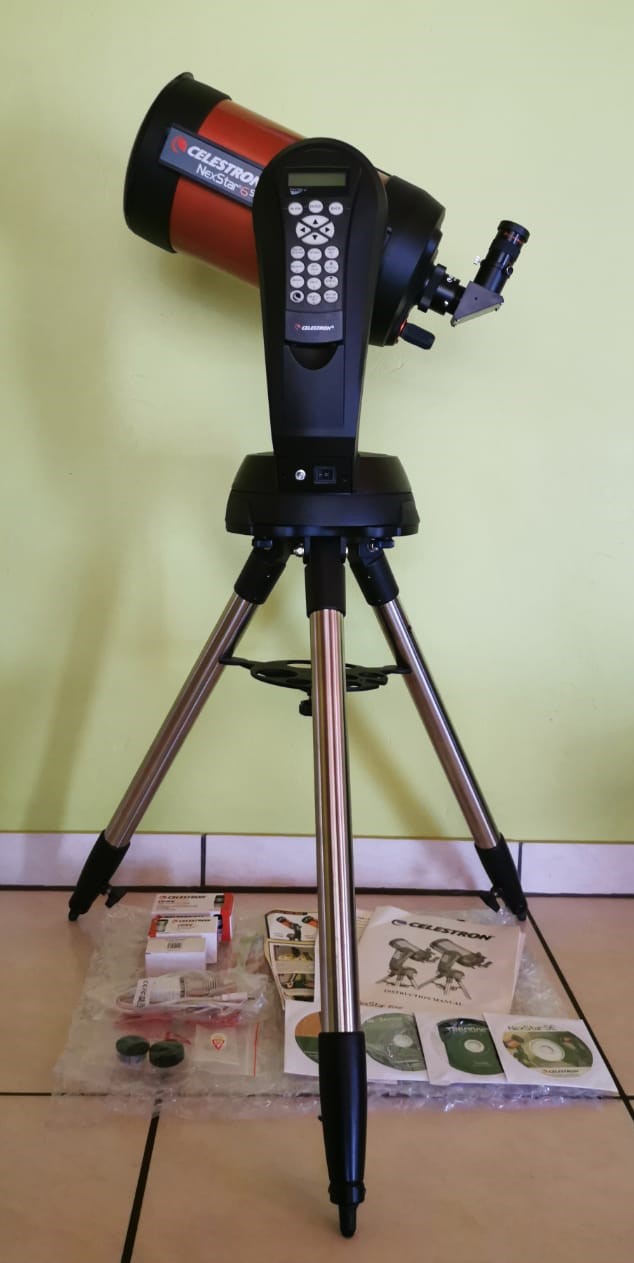 Contact: Cornel Jacobs 083 382 4430 corneljacobs@gmail.com
---
October 2019
Orion XT 12i Telescope
Orion XT 12i Intellecope
3 Celestron Xcel lx eyepieces 12 , 18 and 25mm

Price R 11 ,000
Contact Gerri du Toit 076 509 1082
---
September 2019
Telescopes, Mounts and Equipment
Kindly refer to the downloaded PDF document for photos and details
Telescopes – Santel MK7 180 and Intes-Alter 8″ MK84 download here
Mounts – Losmandy A28, Stellarvue M2, Edmund Pier download here
Equipment – Eyepieces, tools, boxes & charts download here
Contact Doug Bullis – assa.nightfall@gmail.com
---
April 2019
Skywatcher Telescopes for Sale
Skywatcher EQ6 mount (NEQ6 Pro) Goto, Tracking – R 20 000
Contact Ryan Hill on 083 325 6017
---
Oct 2018
Skywatcher 8″ Dobsonian Telescope
Excellent condition.
Conveniently fits back seat or boot for travel.
Accessories included: 8×50 Finder telescope, Plossl eyepiece set (6.3mm; 10mm; 25mm; 32mm and 40mm)
2x Barlow lens, moon filter.
Asking Price: R 8 000
Contact: Rob Sunter on 071 885 4767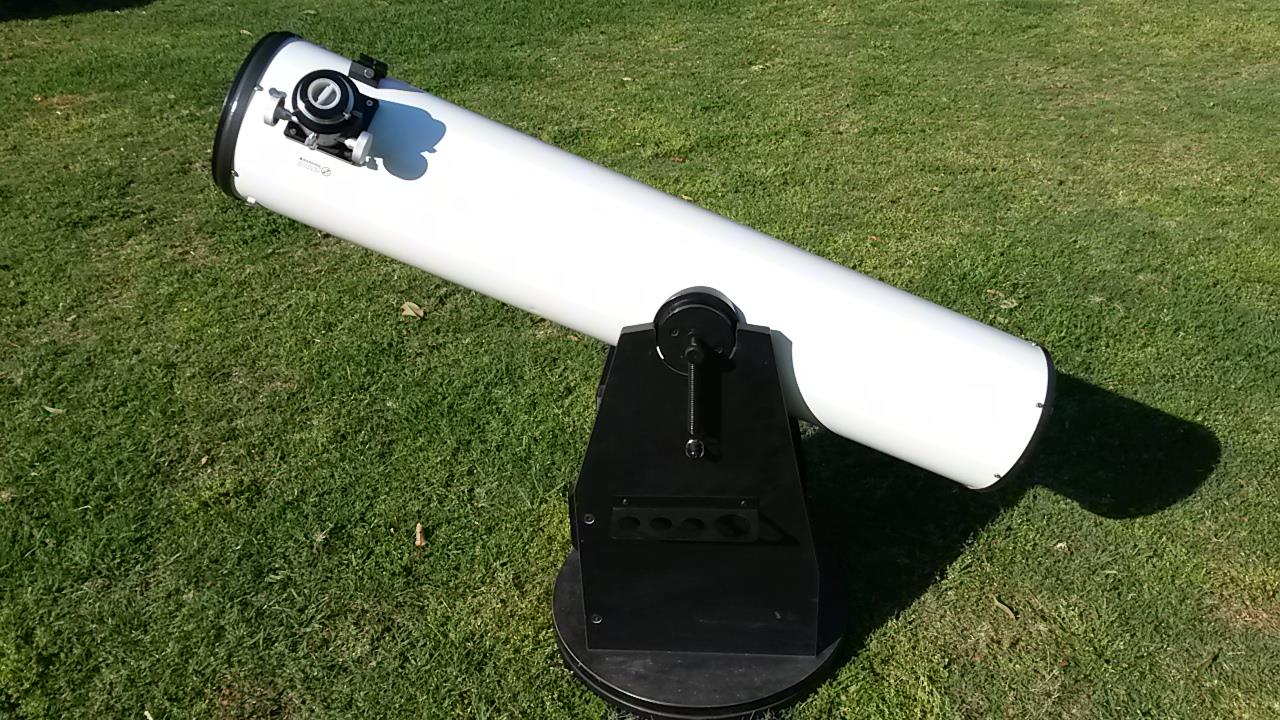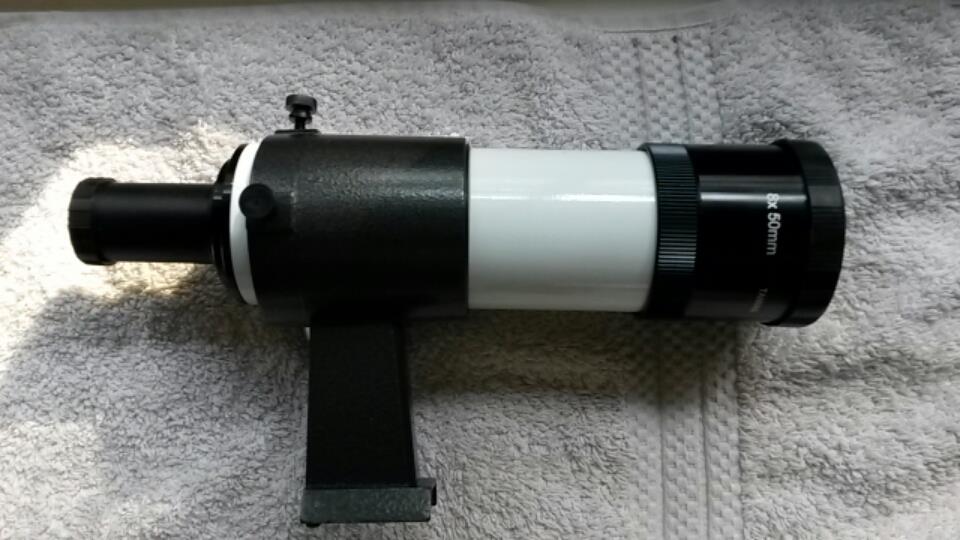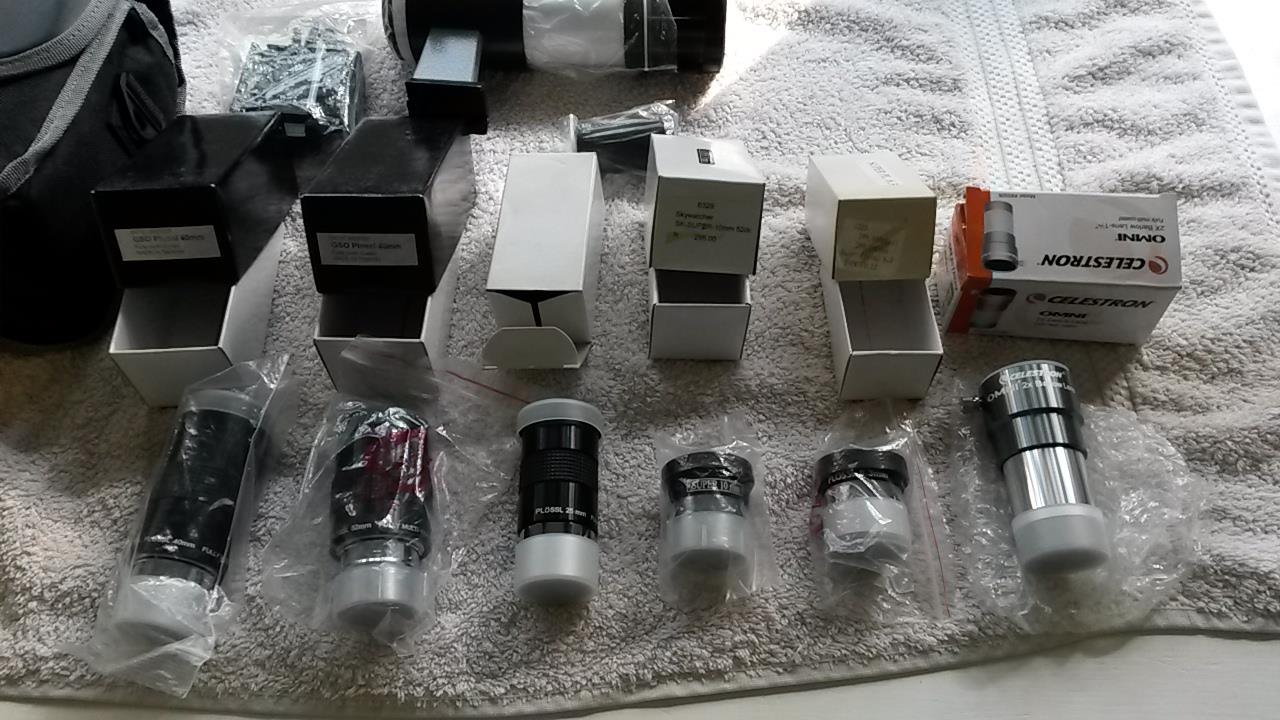 ---
Oct 2018
Nikon Fieldscope IIA ED spotting scope
As-new Nikon Fieldscope IIA ED spotting scope, with Extra Dispersion lenses for very clear and flare free viewing.
Versatile travel scope; ideal for wide-field sky viewing, bird watching, game spotting, scenery and rifle/pistol target spotting, or as a premium finder scope.
Features an angled eyepiece holder with Schmidt prism. Scope body can be rotated through 180 degrees to allow easy eyepiece access. Comes complete with original 20 to 45 power zoom eyepiece, handbook and soft carry case.
Extras included are a robust plywood transport box, plus a lightweight Evolution video tripod.
Commercially-available adaptors can enable "digiscope" use as a telephoto for compact cameras.
Offers on R 8 000
Courier and insurance costs for buyers account (or collect from owner in KZN).
Contact Robin on +27 83 601 4706
---
Oct 2018
8" Celestron Nexstar Evolution Schmidt-Cassegrain
On fork mount with hand controller, integrated Wifi and Skyalign
Optics have Starbright XLT Optical coatings and Fastar compatibility
Accessories:
Standard field tripod
Nextar control paddle
Mains power supply
Omni 2 x Barlow Lens 1 1/4'"
Plossl 13mm eyepiece 1 ¼ "
Plossl 40mm eyepiece 1 ¼"
Star Diagonal 1 ¼"
Carry case for accessories.
Condition: Like new.
Asking price: R 25 000
Contact details:
Henk Smith
Tel 082 925 8358
Email henk@insightoutdoor.co.za
---
Atik 490 ex monochrome Astronomy camera for Sale (Like new)
I have an Atik 490ex monochrome astronomy camera for sale. The camera is about 18 months old and is in an excellent condition. No scratches and the sensor is as new. 
The camera is in perfect working condition. pixels are 3.65 micron and total pixel about 9 million. 
I will also be open to sell the Atik electronic filter wheel with Astrodon 36mm Red,Blue and Green filters on request. The R19 800 price only includes the Atik camera and not the filter wheel and filters. 
Here is a link to an image that I have captured using this camera:
https://www.astrobin.com/full/201349/0/?nc=user

APM 100mm ED Doublet Binoculars (Full Package) Price : R 14 990

APM Semi Apo Binoculars (ED Doublet) – 100mm, f=500mm with Carbon Fiber Tripod and Technosky Elle Mount
Everything you need for these binoculars is included. You only need your own eyepieces.  The system is in perfect condition, the lenses are well looked after and barely show any use or age. I am only selling these to upgrade to the 120mm full apo binocular.
From my own experience, these have shown me the best views of the sky imaginable. The field is wide and stars are pinpoint bright crystals against a pitch black background. There is a 3D effect that can only be understood when experienced by you.
Galaxies like M104 and NGC 4945 are very easily seen under a relatively dark sky. Globular clusters like 47 Tucanae and Omega Centauri will swallow you whole in the field of view. This binocular regularly competes with 10 inch and larger telescopes with wide fields.
Oculars I have used with great success are 19mm 80 degrees as well as 13mm.
Brett duPreez  dupreez.brett@gmail.com
---
21 Sept 2017
QUESTAR DUPLEX 3.5 INCH SCOPE

With zerodur mirror, broad-band and low reflection coatings, 220 volt/50 Hz reverse wind motor and setting circle. Has Moon map and star chart. Also included is a porro prism and 1.5 inch dakin barlow lens. Scope is in almost mint condition and can be seen in johannesburg. Dealer in USA has advised that scope worth $3000-hence I would sell same at about R35,000 onco.
Milton Amoils – 011 646 2703
milti@netspace.co.za
---
18 Jul 2017
Starlight Xpress SXVR-H674C camera
For sale in mint condition. This camera uses a Sony
ICX674ALG EXview CCD chip with 1940 x 1460 x 4.54uM pixels in a 8.8 x 6.63mm active area.
It has extremely low dark current. I have never taken Darks with it. Moving on to a Mono
camera so have to sell. Bought from Mike Hattey at Starlight Xpress in UK for $2 350 and hand carried back to SA. Yours for R 15 000. Roy Meyer.  CELL 082 560 3064
---
Send an e-mail to [ secondhand

assa.saao.ac.za ], with the details (including the seller name) of the items you are interested in. Your mail will be forwarded to the seller.
List your second-hand goods
Do you have second-hand equipment for sale or for swop? Send an e-mail to [ secondhand

assa.saao.ac.za ], to have your listing posted here.