---
Do you have second-hand equipment for sale or for swap? Send an e-mail to secondhand@assa.saao.ac.za , to have your listing posted here. Include a FULL description of all components including their state, photos of everything assembled in a domestic setting, together with your name, e-mail and telephone number and the price.
Dear prospective purchasers, whilst our genuine community are generally nice people and we try our best to filter the adverts, please understand that there are scammers out there. If an offer looks too good to be true, it probably is. If you contact the purchaser, insist up front on a secure payment method (e.g. bank transfer) to be released on delivery/collection of the goods. For your own safety, do NOT agree to meet somewhere with a large wad of cash. If your engagement with a seller is "fishy", please inform us immediately so we can take the advert down.

---
September 2023
Skywatcher Black Diamond 8″ (200mm) Truss-tube Dobsonian
Condition excellent
Accessories:
10 mm and 25 mm Superb possl eyepieces
9×50 mm Finderscope
Instruction manual
The telescope is very heavy but the truss tube can be separated from the mount using two knobs. The telescope is available for inspection on request.
Location: Potchefstroom
Price: R1 0 000 (excluding delivery and packaging)
Chaven Yenketswamy – 083 460 8763 – cyenketswamy@gmail.com
---
August 2023
Meade LX200 12″
Optical tube assembly in computerised fork mount
Field tripod
Wedge
9 X filters include 1 nebula filter
x2 Barlow
3 x eyepieces
90 degree star finder scope with cross hair
Meade case to store or travel
Price R 35 000
Morny – 076 793 9243 – justmorny@gmail.com
---
August 2023
Wanted: SCT (Schmidt Cassegrain Telescope) Focal Reducer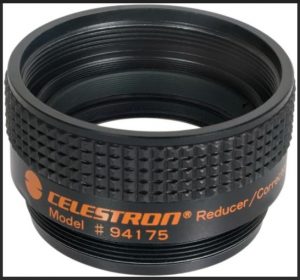 Looking for Meade or Celestron 0.63x focal reducer, or Meade 0.33x focal reducer
Pieter Pienaar – 071 160 6661 – zs6rsa@gmail.com
---
August 2023
Optolong L-Pro Clip-In Deep Sky Filter for Canon APS-C Body
Brand new, never been opened
Compatible with the following Canon bodies:
Digital Rebel 450D XSi, XS, XSi, T1i
EOS Kiss F, Kiss X2, Kiss X3
EOS 6D, 7D
EOS 10D, 20D, 30D, 40D, 50D, 60D, 60Da, 70D
EOS 500D, 550D, 600D, 650D, 700D
EOS 1000D, 1100D, 1200D
EOS D30, D60
NOT COMPATIBLE with Canon EOS 450D
Price: R 3 000 excluding shipping
Coenie van der Merwe – 082 857 999 – coenie777@gmail.com
---
August 2023
Celestron 8″ SCT, AVX mount, ZWO cameras, guide scope, power tank, GPS, various eyepieces, filters and ASIAIR Pro
Excellent condition!
Price R 80 000 negotiable
Cheryl Orsmond – 083 698 0548 – cheryl.orsmond@gmail.com
---
August 2023
Celestron AVX mount, 90mm Scope, Guidescope & Laser
Celestron AVX Mount.
SkyStar 90mm f/5.6 imaging scope
Meade 60mm f/6 Guide scope
Green Laser mounted to scope
Location Gauteng, buyer to pick up or arrange shipping
Price R 35 000
Ockie Jansen van Nieuwenhuizen – 084 440 0113 –  okijvn@gmail.com
---
July 2023
2018 Celestron AVX mount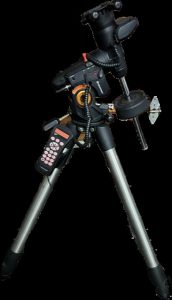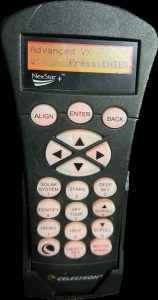 The mount is complete, including 1 counter weight
Vicinity Sandfontein, North West Province
Price R 17 500
Morny Nortman – 010 003 7017 or 076 793 9243 – mornyn@putco.co.za
---
July 2023
Telescope Celestron Nexstar se8 SC
9mm and 25mm eyepieces
Baader planetarium mark 111 zoom 8 to 24mm eyepiece
2x telenegative
Celestron planetary filters
Baader deep sky filter UHC-S
Meade f/6 focal reducer field flattener
Celestron 8 inch sun filter
Canon EOS prime focus adapter
2 x 12v battery power pack
Dew shield and dew buster with temp controller
Price R 20 000 negotiable
Harry Prando – 072 260 2725 – harryprando@gmail.com
---
June 2023
Takahashi Mewlon 300 f/11.9 Dall-Kirkham
Takahashi Temma 2 mount and tripod
Accessories:
Tube counter weights 1kg x 2
Finder scope 11X70mm
Takahashi tube rings with top plate
2″ eyepiece / instrument holder
custom made aluminium  storage cases
focuser hand controller
Factory Certification Paper
English manuals
Condition: almost as new, seller is original owner
Price R 350 000 (EFT, mutually agreed upon certified funds, or cash)
Preference given to buyer who picks up the scope and accessories
Johannesburg area
This scope is heavy! Shipping possible at purchasers request, risk and cost
Babi Prokas – 082 682 8585 or Babi@priniaholdings.com
---
May 2023
WANTED
Telescope Pier – Similar to images below
Shaun Overmeyer – 083 462 5695 – cycletronic1@hotmail.com
---
May 2023
Celestron Nexstar 127SLT Maksutov-Cassegrain
With Auto tracking computerized alt-az mount and tripod
Mint condition 2.5 years old
Accessories:
Power tank and charger
Eyepieces and Barlows
Canon T Ring camera adapter
Accessories case
Reason for selling – Emigration
Collection only (Kempton Park, Gauteng)
Price R 18 000 – cash on collection
Wayne Scheepers – 073 997 9753 – wayne.sch@hotmail.com
---
May 2023
Deceased Estate
Mostly Celestron, William Optic and Baader equipment.
Telescopes, eyepieces, filters and accessories.
Too many items to list here, please see live spreadsheet at
https://docs.google.com/spreadsheets/d/1ODrXLglAdpoBebB7eb_m07_pyMXvTqkRhiqVZI5vBoc/edit?usp=share_link
Generally excellent condition
Prices listed in the spreadsheet
Susan McNaughton – 082 441 2680 –  graceland@iafrica.com
---
April 2023
Meade Star Navigator 130 Telescope
Meade Star Navigator 130 Telescope
Audiostar computerised alt-az mount and tripod
Eyepieces 9mm and 26mm
Red Dot Finder
Celestron Barlow T-adaptor
Meade telescope bag
Condition excellent, barely used
Price R 8 500 (shipping to own account)
Location: Hilton, Pietermaritzburg
Megan O'Connor – 082 441 0295 – megsapod@gmail.com
---
March 2023
Meade  ETX-70 on computerised alt-az mount
Autostar controller
25mm eyepiece
Tripod in carry bag
Good condition
Location: Craighall Park area
Price R 4 000
Leo Ming – 083 378 0468 – leo@mingsmartialarts.co.za
---
December 2022
Celestron CPC 800 GPS XLT
Including accessories:
– Hand Control
– Star Diagonal
– T Adapter
– Eye Piece
– Finder scope
Price: offers on R 40 000
Pretoria / Johannesburg area
Peu Senyolo – 068 531 5133 – peusenyolo@gmail.com
---
October 2022
Celestron NexStar 130SLT Model #31145
Aperture 130 mm, Focal Length 650 mm, Focal Ratio f/5
On GoTo Alt-Azimuth mount
25mm &  9mm eyepieces
StarPointer Red-dot Finder scope
Excellent condition, as good as new, hardly used
Delivery not included – buyer to make arrangement
Location Bloemhof,  North West Area, on the border of Free state and NW Province
Courier Guy courier service available locally
Price R 6 000  or nearest cash offer
R Booysen – 072 252 1410 – omega45359@outlook.com
---
September 2022
William Optics Redcat 51
Here is a detailed list
https://docs.google.com/spreadsheets/d/1jjnkswRCTzrQfNhzNfFTg9oel1Kg9AqvWgCOwCsUCm0
Jay Fox – 062 530 9285 – naguil@gmail.com
---
September 2022
Celestron  4SE
Roller/carry case with styrofoam insert
Tripod
Eyepiece/Filter Accessory kit
4/6/9/15/32mm Plossl eyepieces
Barlow 2X
Elux 25mm Plossl
6 coloured filters
Moonfilter
45 degree erecting prism
Instruction Manuals
Software CD's
Sky Guide 2022 Southern Africa
Astronomy skills CD
Planisphere for South Africa
Telescope and accessories are in extremely good condition (as new)
Price R 17 000
Hugo Winterbach – 083 708 1210 – hugo.w@tiscali.co.za
---
July 2022
Celestron114 LCM
Excellent condition
Price R 5 500
Dr Andrew J Johnson – 083 209 1002 – jjohnny458@gmail.com
---
January 2022
Carton CST-80KU Telescope and Mount
Carton Astronomical Telescope Model CST-80KU, D= 80mm, F-1000mm for sale. Several different lens and attachments included. Good working order.
What offers?
Peter Hartley 082 801 9948 – peter.hartley@ingqolane.co.za
---
Send an e-mail to [ secondhand

assa.saao.ac.za ], with the details (including the seller name) of the items you are interested in. Your mail will be forwarded to the seller.
List your second-hand goods
Do you have second-hand equipment for sale or for swop? Send an e-mail to [ secondhand

assa.saao.ac.za ], to have your listing posted here.