CHURMS, Joe
Professional Astronomer
Born:1926
Died:1994

---

Famous for

:

Summary

:

---

History

:

Career

:

Personal

:
Joe  was an absolute maticulous man in his profession. In his personal life he was a compulsive gatherer. His house had rooms full of books, newspapers etc. They were mostly shelved in propper shelves but in most cases "things" were stacked upon each other  to the ceiling, eg. his office. [Private Communication with Greg Roberts, Cliff Turk and Pat Booth: CdC]
Joe bought an old  organ from one of Cape Town's old movie houses. This organ was  installed in his office, with holes punched into the walls to accomodate the bellows. Some evenings when other astronomers were observing the sound of Joe playing the organ could be heard (when it was in working order) [Personal Communication with  Greg Roberts]

---

---

Remaining  Artifacts

:

Bibliography

:
Smits, P., A Brief History of Astronomy in Southern Africa. (Unpublished)
Obituary:  MNASSA, Vol. 54, Nos. 7 & 8, 1995, August.
Oral Sources: Chris de Coning in conversations with various persons.

By Astronomer

:

Archival

:

---

Related External Links:



Gallery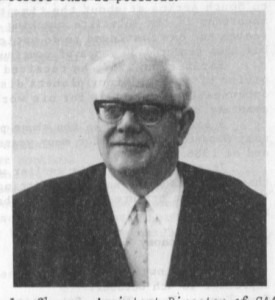 Joe Churms, Assistant Director of SAAO

Source: MNASSA 1987, Vol. 46, No. 9, p.116 .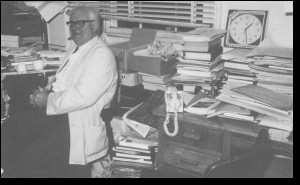 Joe Churms (1926-1994)

Source: MNASSA 1995, Vol 54. Cover.