ESCOMBE, Harry (Sir)
Note: This page is still being researched
Amateur Astronomer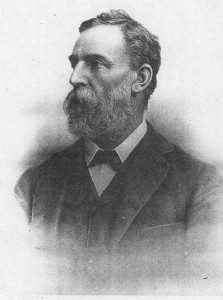 ---
Index:
Summary; History; Instruments; Source; Links; Gallery
---
Famous for:
Summary:
Escombe was instrumental in the creation of the Natal Observatory. He was a prominent businessman who worked closely with David Gill from the Cape Observatory on the project. He bought, with his own money, an 8-inch refractor from Grubb for 600 pounds for the observatory.
---
History:
Career:
Personal:
---
Link to the Telescope Manufacturers.
---
Link to the Main Bibliography Section and more information about Sources.
Remaining Artifacts:
Bibliography:
Koorts, W.: The 1882 transit of Venus: The British expeditions to South Africa; MNASSA April 2004, Vol. 63 nos. 3 & 4, pp. 34 – 57.
By Escombe:
---
Related External Links:
Encyclopaedia Love to Know
Related Internal Links:
Natal Observatory
Gallery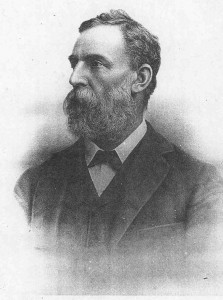 Harry Escombe, a close friend of Nevill and the main mover in the constucting and equipping of the Natal Observatory.
Photo Courtesy of the Local History Museum, Durban. Source: Gray [unpublished]