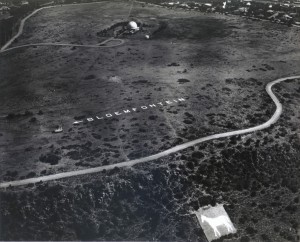 Aerial photo of Lamont-Hussey Observatory situated on Naval Hill. The words Bloemfontein was added to the photo and the arrow points towards the town centre, as the Observatory is on a hill surrounded by the city. The emblem of the White Horse is a well known feature of Naval Hill. Commentary by P Seitzer; "Undated and no indication of who the photographer was.  Probably from one of Slipher's trips to Lamont-Hussey in the 1950s, since Henize's shelter is evident."
Courtesy: Archives of the Lowell Observatory, Flagstaff, AZ. Source: P Seitzer.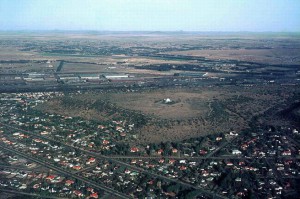 Aerial View of Naval Hill in Bloemfontein with the Lamont-Hussey Observatory.
Source: A.S.S.A. Archives: Peter Smits Collection.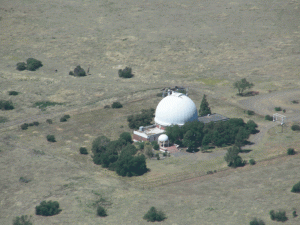 Lamont Hussey in 2006
Photo Credit: C de Coning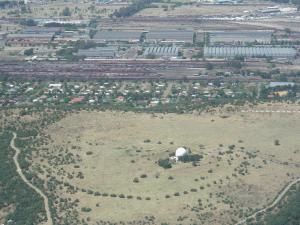 Lamont Hussey in 2006
Photo Credit: C de Coning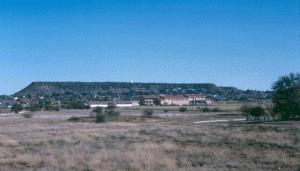 Naval Hill with Lamont-Hussey Observatory as seen from the West.
Date unknown. Source: Unknown