Comet C/2012 K1 (PANSTARRS) was discovered on 2012 May 17 from the summit of Haleakalā (Maui, Hawaii) with PS1, a pair of 1.8-m Ritchey-Chretien telescopes equipped with the largest digital camera ever built.
The comet was a very feeble 19.7-mag. object when it was first picked up; it should reach its peak magnitude of about 6 around mid-October. It will cross the celestial equator into the southern sky on 2014 September 15.
It is now within reach of small telescopes (and even binoculars), visible after sunset in the north-west. Orbital elements and an ephemeris can be found at http://scully.cfa.harvard.edu/cgi-bin/returnprepeph.cgi?d=c&o=CK12K010.

(Imaged by Kos Coronaios, 2014 June 15, 18:57 SAST)
Recent photos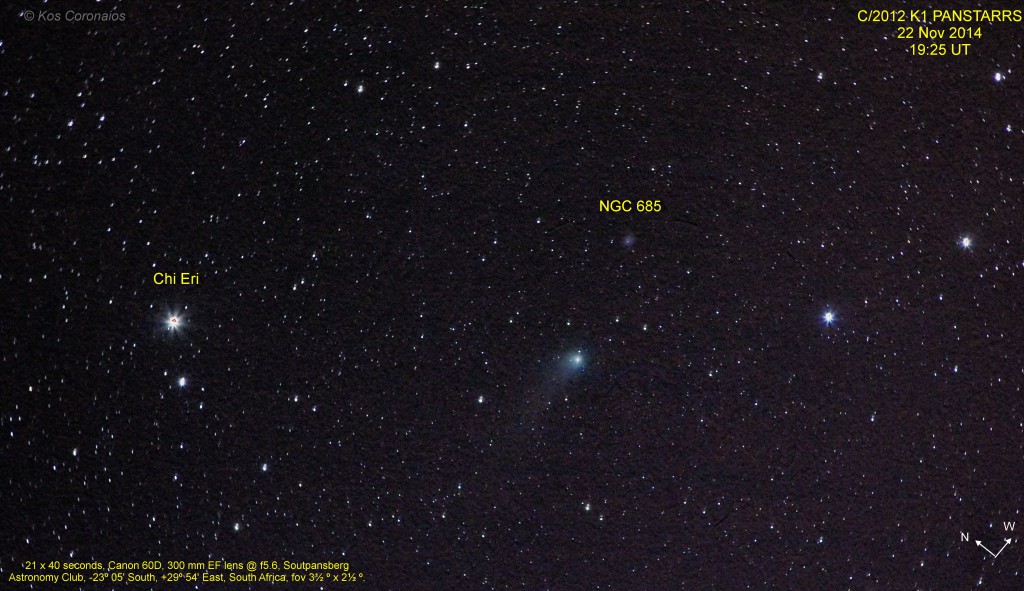 (Imaged by Kos Coronaios 2014 November 22, 21:25 SAST)