2013 November 25, 15:45
Rock or meteorite?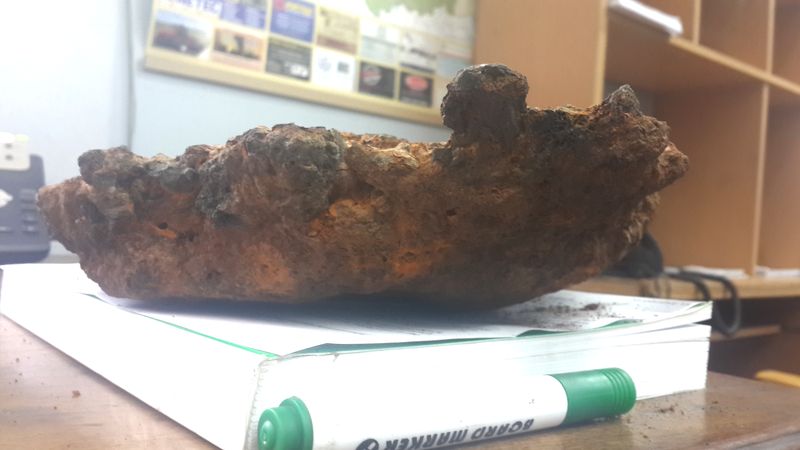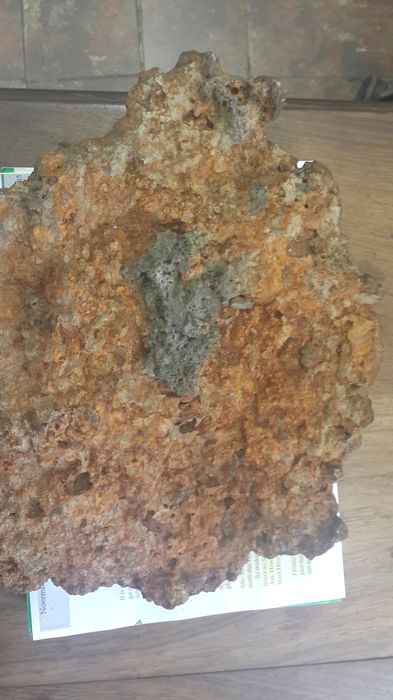 Stone or meteorite?
Via Jerome Jooste, a report from a farmer in Mpumalanga, some 20km from Kriel, who has found a very heavy "stone" in a river near his house. He described it as metallic, magnetic, with some stony inclusions, very heavy (about 7 to 10 kg), very rusty and looking somewhat molten in places.
The farmer owns a stone quarry and knows the rocks and stones of the area very well and immediately identified this as alien to the environment. He knows the area was volcanic but does not think this is a sample of the rock formed from that era.
The farmer wonders if the stone is, in fact, a meteorite?
The investigation is on-going.