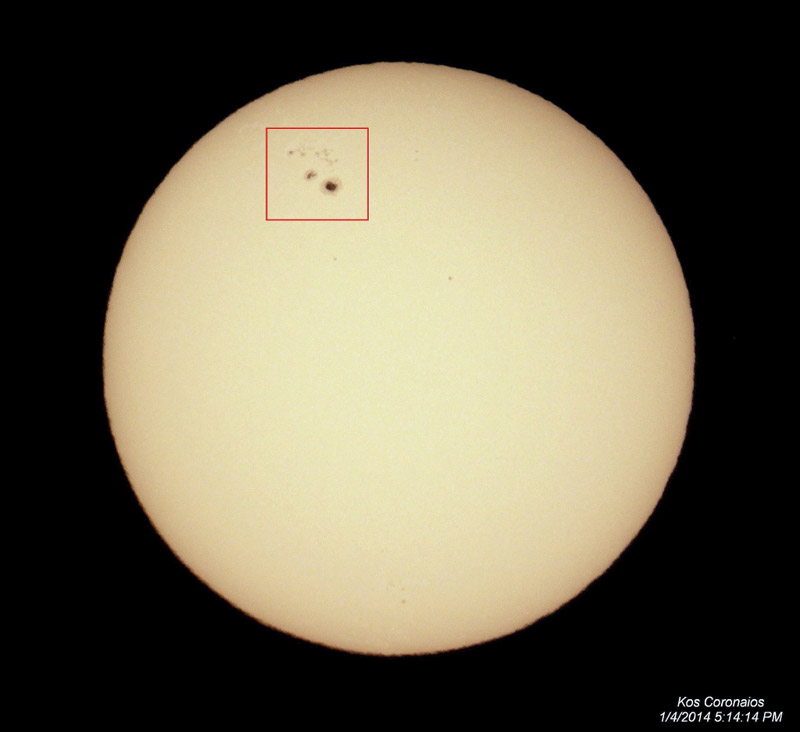 Solar disk (January 04) imaged by Kos Coronaios.
AR 1944, one of the largest sunspots of the current solar cycle, was first spotted on the 1st of January.
A few days later this active region stretched across more than 200 000 km of solar terrain and contained dozens of dark cores. The largest could easily swallow the Earth three times over.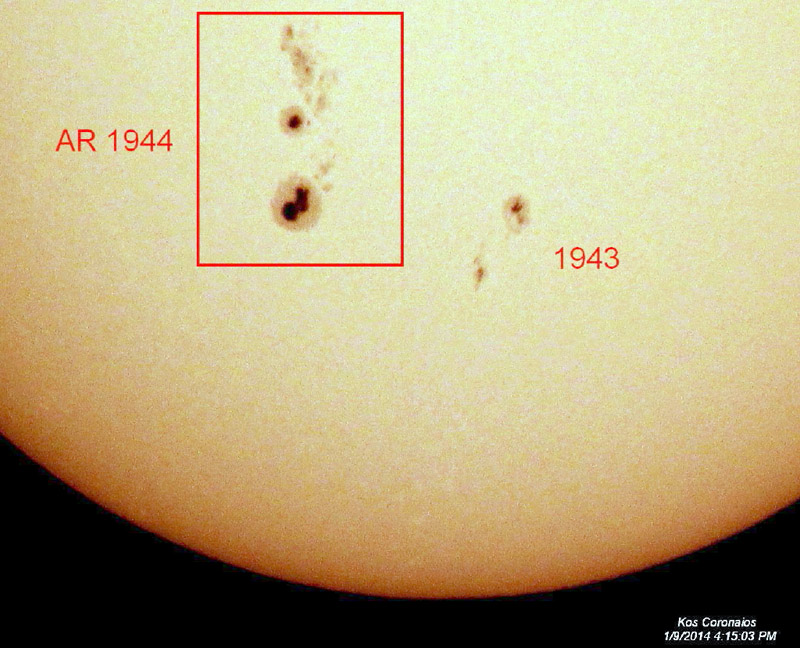 Sunspot AR 1944 (January 09) imaged by Kos Coronaios.
By January 04h, AR 1944 was visible with the naked eye and has become a popular target for photographers.
Solar cycle #24
Solar Cycle 24 is the 24th solar cycle since 1755, when recording of solar sunspot activity began. It is the current solar cycle, and began on 2008 January 04.
Solar activity remained extremely low throughout 2009 and it was only in December that the observed sunspots exceeded 10 per month.
Spotless days
Current stretch: 0 days
2013 total: 0 days (0%)
2012 total: 0 days (0%)
2011 total: 2 days (<1%)
2010 total: 51 days (14%)
2009 total: 260 days (71%)
Sources
Wikipedia
SpaceWeather