Over the years, the Society has been responsible for, or involved with, several occasional astronomical publications. (find out more)
---
MNASSA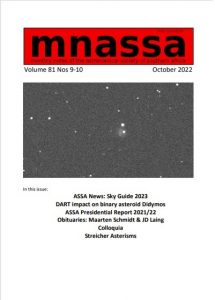 During the Second World War, to fill the gap left by the Journal, the Cape Centre published monthly circulars. The first appeared in 1940 April, and the last in 1942 November. In the same year, these became the Monthly Notes, although somewhat changed in format and content, that we know today. (find out more)
Past copies of MNASSA from 2010 onwards can be accessed online at http://www.mnassa.org.za. MNASSA is also available electronically on a subscription basis from Sabinet.
Volumes 1–15 (Condensed) of MNASSA, volumes 16–62 of MNASSA, and all volumes of ASSA have been indexed and compiled as a chronological table of contents (1923-2001). NASA's Astrophysics Data System (ADS) started in 2002 December to archive full-text scans of each issue of MNASSA in its digital library.
Sky Guide Southern Africa 2023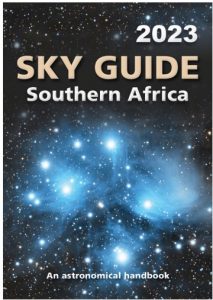 Since 2004, the Handbook was redesigned by Auke Slotegraaf and Maciej Soltynski and renamed the Sky Guide. (find out more)
Nightfall
Nightfall is an official ASSA publication – and is yours to enjoy for free.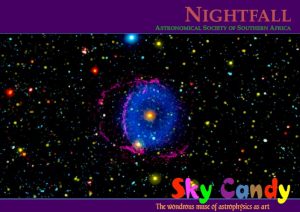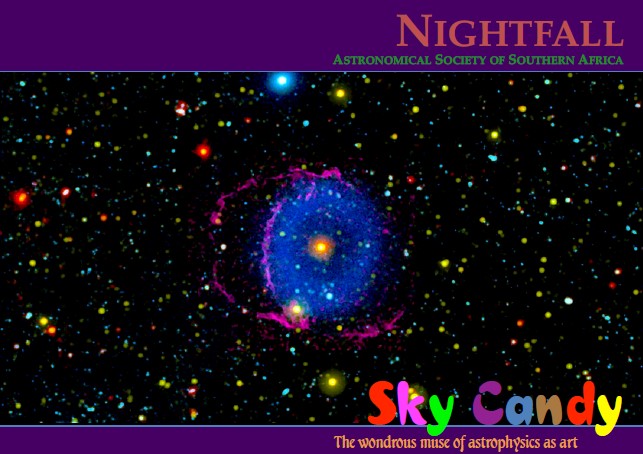 Previous editions of Nightfall can be found here. (find out more)
The latest edition – Nightfall #8 v5.1 Sky Candy
Southern Skies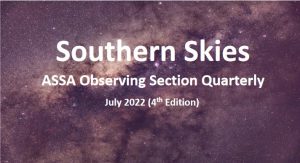 ASSA observing section newsletter 4th edition July 2022
Comets Asteroids & Meteors

Comets, Asteroids & Meteors No. 3 October – December 2022
Early serials
The first official publication of the Cape Astronomical Association was the Circular, published semi-annually between 1918 and 1921. In 1922, the Astronomical Society of South Africa was formed and it published the Journal, which appeared in four volumes between 1923 and 1939. (find out more)
The Handbook
The Handbook has been published annually since 1946 and was replaced by the Sky Guide in 2004. (find out more)
ASSA Website
John Gill 2019 – present
J Smith 2015 – 2018
Dr. Chris Hettlage 2009 – present
G Penning 2006 – 2009
Auke Slotegraaf 2004 – 2006
Editorial board members
Case Rijsdijk 2011 – present
Willie P Koorts 2006 – present
Maciej G Soltynski 2000 – 2020
Auke Slotegraaf 1994 – 2005
J Churms 1990 – 1993
B Warner 1986 – present
M W Feast 1986 – present
W L Combrinck 1985 – 1989
Dr. Ian S Glass 1985 – present
J H Spencer Jones 1982 – 89
P A T Wild 1980 – 1985
D L Block 1980 – 1981
M D Overbeek 1976 – 2002
R H Stoy 1976 – 1985
D S Evans 1976 – 1985
A D Thackeray 1976 – 1978
R F Hurly 1972 – 1975
A P Fairall 1972 – 1973
P A T Wild 1972 – 1977
H C Lagerwey 1969 – 1971
J Churms 1969 – 1984